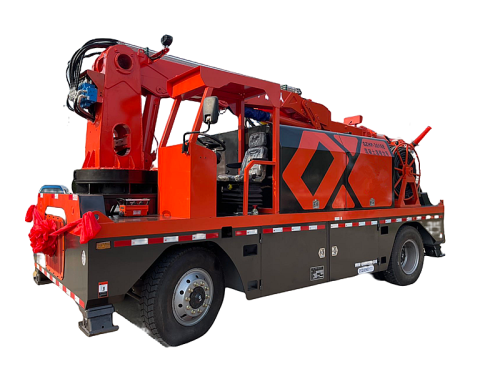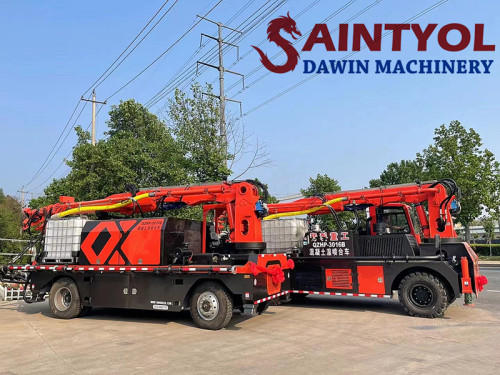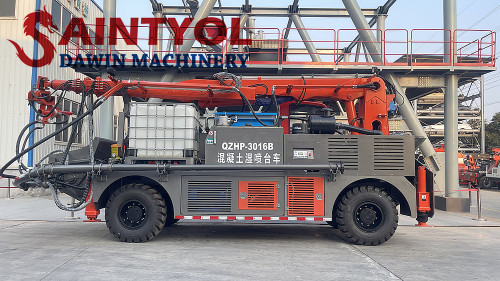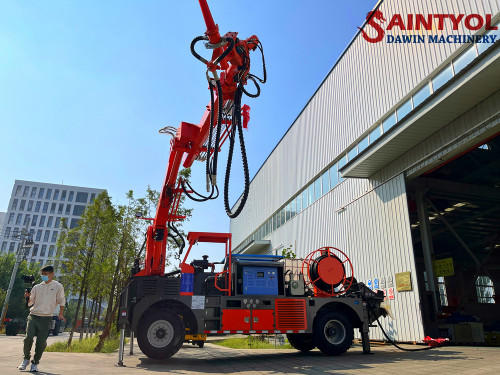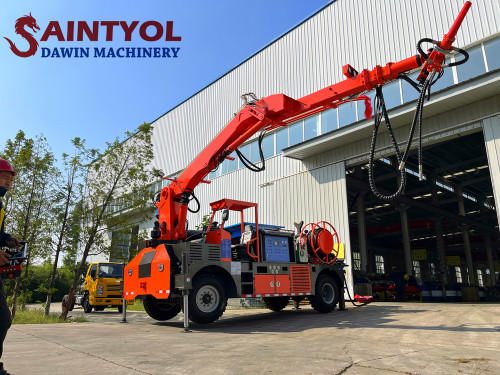 30m3/hr Truck Mounted Wet Concrete Robot Spraying Machine, Shotcrete Machine
Item specifics
Max. theoretic concrete spray volume

30 m³/h
Max. theoretic delivery pressure

8 Mpa
Main System Hydraulic Oil Pressure

32 Mpa
Engine

82 KW
Max Driving Speed

17Km/hr
Max. stone diameter

≤20 When spray
Delivery Cylinder Diameter

Φ140mm
Spraying Height

16m
Spraying Width

27m
Description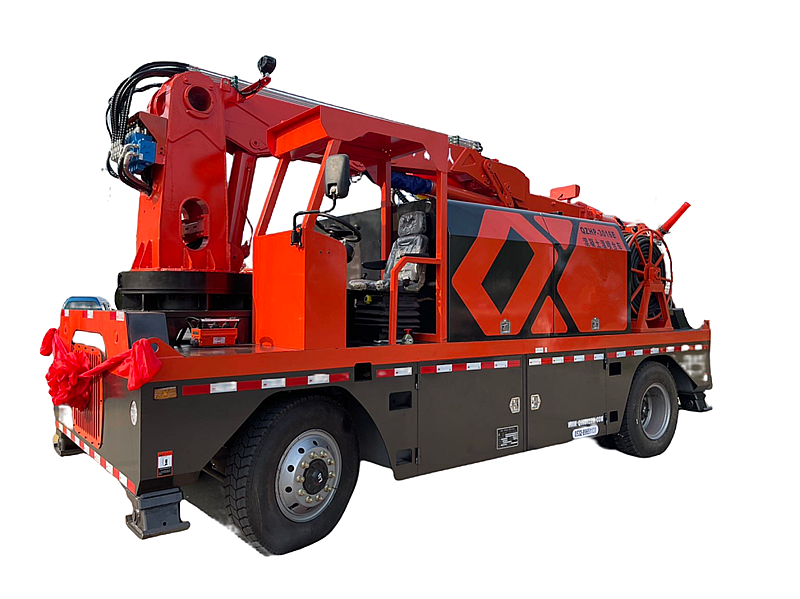 Instruction:
QZHP-3016B truck mounted concrete
wet spray machine trolley
is the most compact and flexible engineering chassis self-propelled
truck mounted wet shotcrete machine trolley
manipulator in Chinese market. It has many advantages such as compact structure, reasonable layout, powerful function, beautiful appearance, perfect performance, flexible boom, wide operating range and high reliability and so on.
Chassis:
The
wet concrete spraying truck
cab is centered, the wheelbase is only 4 meters. The front axle has a swinging suspension. It has good driving performance with wide tires. The approach angle and departure angle can reach 25°, and the ground clearance is up to 0.4 meters. The whole vehicle is powered by Weichai Deutz 82KW diesel engine. The walking system adopts hydrostatic drive system. The steering system adopts multi-wheel steering control system, which has various steering modes, such as front wheel steering, four-wheel steering, crab walking steering and so on. The vehicle can be flexibly turned and driven in a small space.
Boom:
The
shotcrete pump
boom adopts a folding + swivel + telescopic structure. The boom manipulator has seven-axis freedom. It can perform precise head-pointing spraying and Th-like brushing spraying in all directions. After fully retracted and then rotated, the boom slewing radius is only 1.8m, which enables the boom to perform 360° unobstructed rotation in a small space. The maximum front spraying distance can reach 8m when full extension, the maximum spraying height can reach 16m, and the maximum spraying width can be up to 27m.
As length 5m, width 1.85m, height 2.6m concrete wet spray trolley, it can meet 3M×3M - 12M × 8M (W×H) medium and small section tunnels, roadways, slopes, culverts, mines and other concrete spray anchor support operations, the vehicle has some features such as flexibility, fast concrete spraying, low rebound, simple operation, labor saving and so on. The equipment is a flexible, reliable and cost-effective concrete wet spray manipulator.
The SAINTYOL DAWIN Machinery
wet concrete shotcrete pump
are based on technical pioneer achievements. They keep researching and developing new technology - and have been doing so for many years!They are the national initiative equipment for fine stone concrete conveying and won two national patents.
·Fine stone concrete conveying
·Floor heating construction
·Tunnel and underground construction
·Mortar conveying
·Used as
spray pump
when Installed with incidental spraying equipment, for concrete, mortar, refractory material and green soil spraying
QZHP-2016B wet concrete shotcrete pumpare applied for high-rise conveying, railway, tunnel, bridge construction and special applications, hydraulic power, mining and national defense.
QZHP-3016B Specifications:
Model

QZHP-3016B

Item

Unit

Whole Machine Parameter

Boom Structure Mode

Big & Small Arm Pitch, Small Arm Telescopic

Spraying Height

m

16

Spraying Width

m

27

Big Arm Pitch Angle

°

0-63°

Small Arm Pitch Angle

°

+5°-115°

Boom Slewing Angle

°

0-330°

Nozzle Axial Rotation Angle

°

360°

Nozzle Vertical Axial Pendulum Angle

°

240°

Nozzle Swing Angle

°

±4°

Front Leg Span

m

2.1~3.1 (Variable Distance Leg)

Rear Leg Span

m

2.1

Front and Rear Leg Span

mm

5900

System Parameter

Main Drive Mode

Electric Motor

Vice Drive Mode

Diesel Engine

Working Power System

Dual Power System

Electric Motor Rated Power

kw

55

Working Voltage

v

380

Concrete Displacement

m³/h

30

Pumping Outlet Pressure

Mpa

08

Inner Diameter of Concrete Cylinder

mm

Φ160

Concrete Delivery Cylinder Stroke

mm

1000

Pumping Oil Cylinder: Cylinder x Rod x Stroke

mm

Φ90xΦ63x1000

Concrete Outlet Diameter

mm

φ125

Concrete Delivery Pipe Diameter

mm

φ80

Nozzle Mouth Diameter

mm

Φ50

Air Compressor Parameter (Option)

12 m³/min 0.8Mpa

Chassis Parameter

Chassis Model

Full-drive All-steering high-strength chassis

Wheelbase

mm

4150

Diesel Engine Model

WP4G110

Engine Max. Power

kW

82

Gearbox Gear

2

Max. Speed

km/h

17

Climbing Ability

%

40

Fuel Tank Volume

L

100

Emission Standards

EURO IV

Dimension (L x W x H)

mm

7200x2350x3250
QZHP-3016B Air Compressor Specifications
| | |
| --- | --- |
| Item | Data |
| Model No. | BK75-8G |
| Motor Rate Power | 75KW |
| Output Capability | 13m³/min |
| Gaseous Medium | Air |
| Rate Pressure | 0.8 Mpa |
| Cooling Mode | Forced Air Cooling |
| Drive Mode | Direct Drive |
| Working Temperature | Environment Temperature +10℃ |
| Electrical Control Mode | Microcomputer Control System |
| Motor Start Mode | Y-△ start |
| Suction Temperature | 0-46℃ |
| Environment Temperature | 0-46℃ |
| Suction Pressure | Natural Air 1.033kg/cm2 |
| Motor Rotational Speed | 2895r/min |
| IP Protection Class | IP23 |
| Insulation Class | F |
| Motor Operating Coefficient | 1.15 |
| Power Source | 380V-50HZ-3 Ph |
| Max. Relative Humidity | 95% |
| Exhaust Outlet | G2" |
| Overall Dimension | 1800*1190*1710 |
| Weight | 1200 Kg |
| Mains Frequency | 50 Hz |
QZHP-3016B Chemical Pump Specifications
| | |
| --- | --- |
| 吸入/吐出口 Inhalation/Discharging Opening | 1" Flange |
| 电机功率 Motor Power | 1.1KW |
| 流量 Flow | 0.3L/Rpm |
| 最大扬程 Max. Pumping Head | 160 m |
| 最大出口压力 Max. Outlet Pressure | 16 Bar |
| 润滑油用量 Lubricating Oil Quantity | 2L |
| 最高流体温度Max. Liquid Temperature | 80℃ |
| 软管材质 Hose Material | Chlorosulfonated Polyethylene Rubber(CSM),Food Grade Hose(F-NBR),Natural Rubber(NR)Nirile Rubber(NBR),EPDM |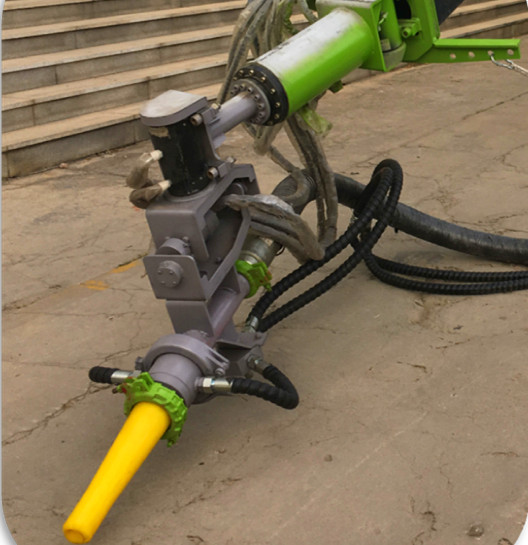 Swing Arm

the boom can swing ± 45 °. can increase the flexibility of the jet mechanism to improve the single sprayable area, not only the spray surface is more smooth, beautiful, but also reduce the turntable rotation times, increase the stability of the boom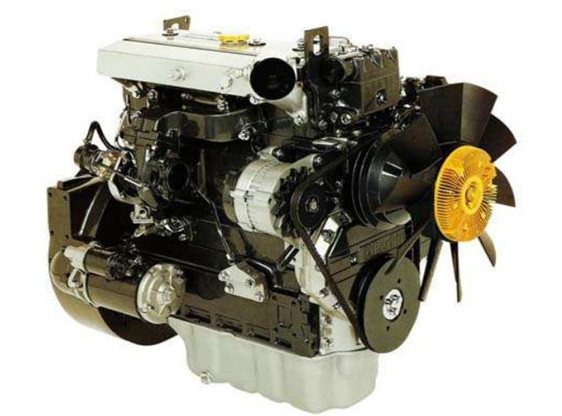 Diesel engine

Brand: Tianjin LOVOL/ Yuchai /Weichai/Cummins
Diesel engine adopts Tianjin LOVOL or Yuchai or Weichai or Cummins as custom request, which has low energy consumption and high efficiency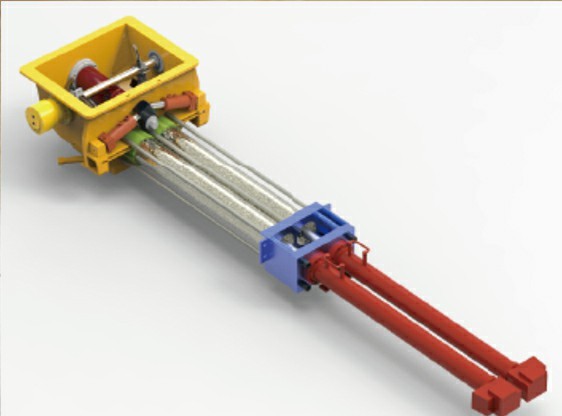 Pumping System

Concrete pump pumping system is the core technologies of Saintyol DAWIN Machinery,
DN140mm, 180mm, 200mm and 230mm large diameter cylinder, absorb good, pumping large displacement.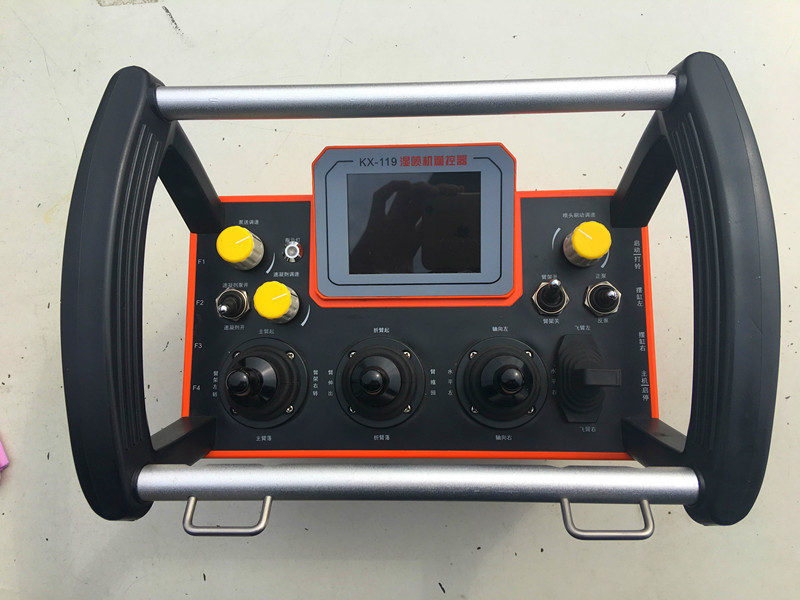 Cordless Remote Control

Remote control adopts domestic well-known brands, remote control distance, strong signal, no dropped calls, serial number phenomenon.The electrical components are all made by international famous brands such as Schneider, Siemens.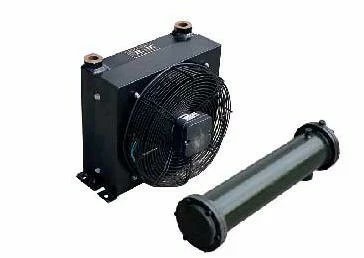 Cooling System

It adopts dual-cooling system, with cooling and water cooling, not only for hot climate but also for cold climate; it can effectively control the oil temperature of hydraulic system and ensure the safety and reliability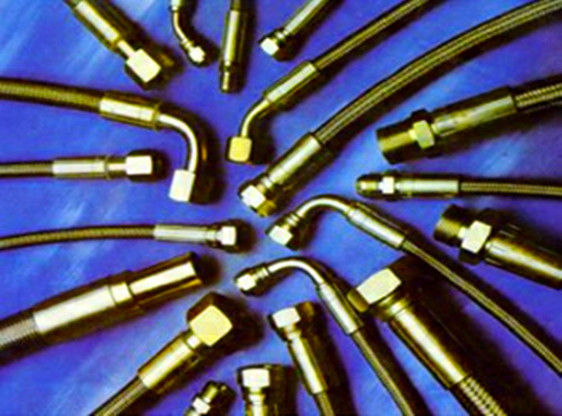 Hydraulic pipe joints

Hose joints: American Eaton; Pipeline: Original from Italy.
A set of these supported by Eaton.