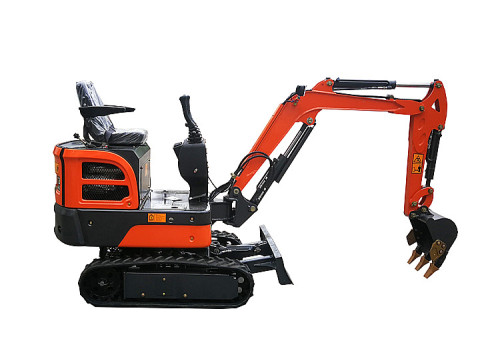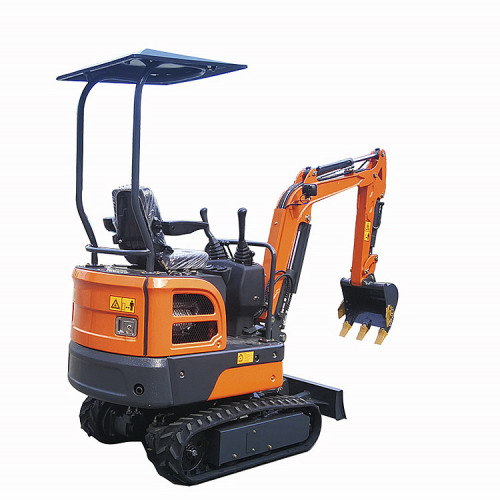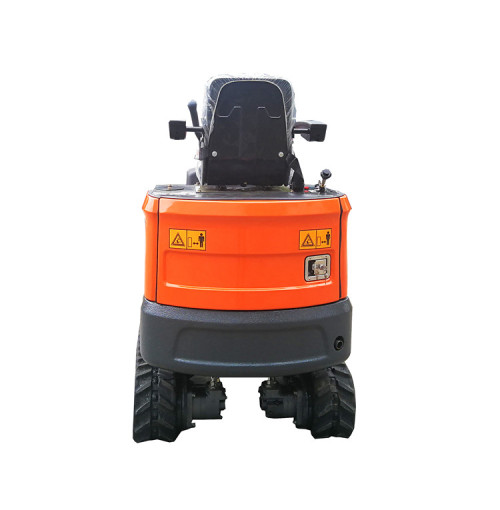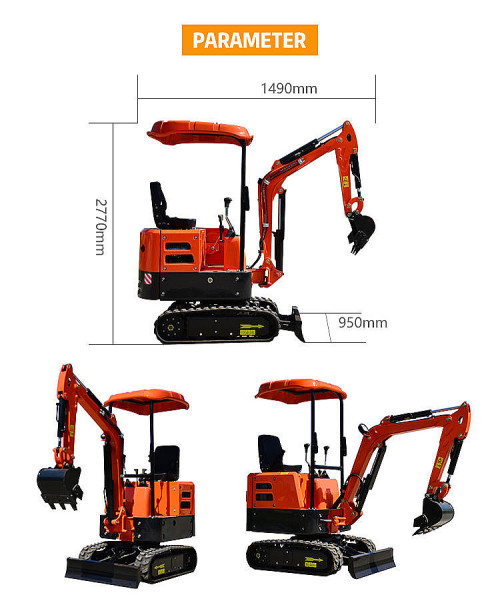 1.2 ton SD13D Mini Crawler Excavator
Item specifics
Hydraulic Pump Brand

shimadu
After Warranty Service

Video technical support, Online support
Track Type

Rubber Track
Engine Power

10.5KW
Engine Brand

KOOP or Kubota
Description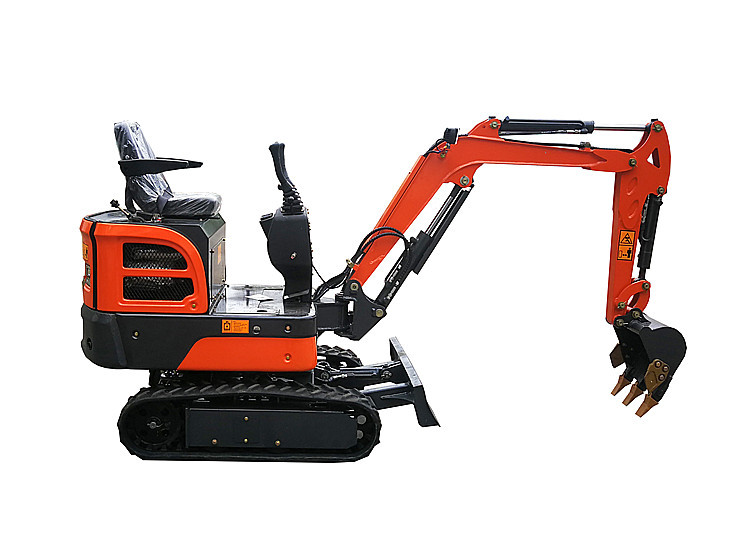 SD13D Mini Tailess Crawler Excavator
SD13D IS A POWERFUL
MINI EXCAVATOT.ITS
WEIGHT IS 1200KG,ITS WIDTH IS ONLY 925MM,ITS HEIGHT IS 1000MM (NOT INCLUDING ROOF).BUT IT IS A REAL EXCAVATOR,NOT KIDS TOY!IT IS MADE UNDER THE STANDARD OF THE EXCAVATORS.IT CAN DO ALL THE GARDEN WORKS WITH OPTIONAL ATTACHMENTS.
SD13D IS A NEW MODEL,IT IS THE UPGRADE MODEL OF SD12D. THERE IS A-OPEN-HOOD, EASY FOR DAILY CHECK AND REPAIR.THERE ARE DOUBLE FUEL FILTERS TO REDUCE THR REFRACTION OF THE ENGINE.YANMAR ENGINE IS OPTIONAL ,WITH BOOM SWING.

THIS EXCAVATOR IS WIDELY USED IN THE CONSTRUCTION OF SMALL SPACES SUCH AS VEGETABLE GREENHOUSES, ORCHARD NURSERIES, FARMLAND LEVELING, AND DIGGING DITCHES. IT IS THE PREFERRED TOOL TO REPLACE LABORS.
THIS SD13D SMALL EXCAVATOR WEIGHS ABOUT 1013/1035KG, RELATIVELY SMALL AND FLEXIBLE.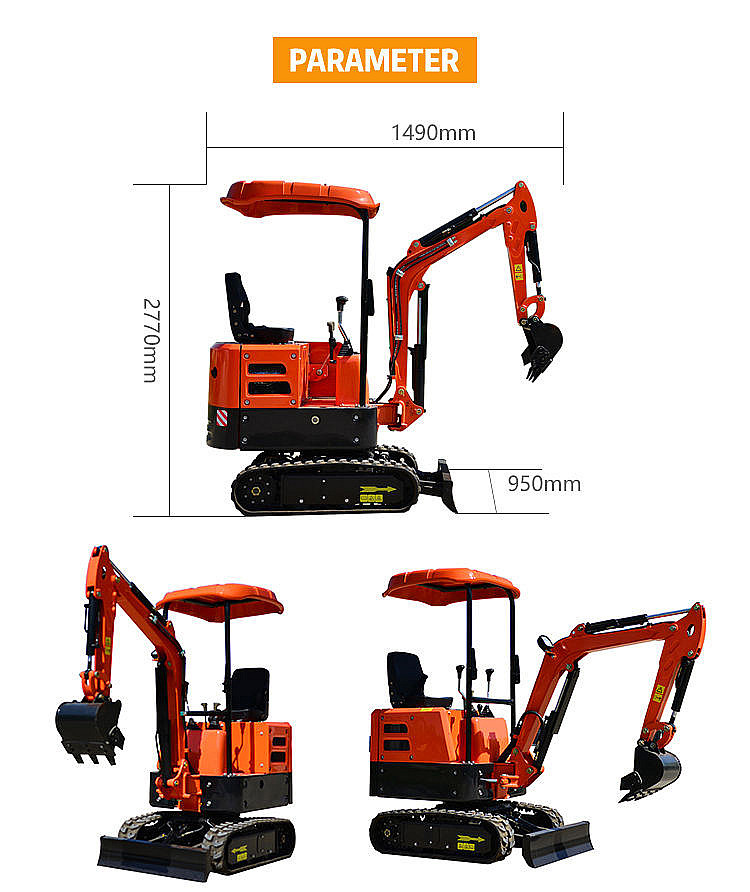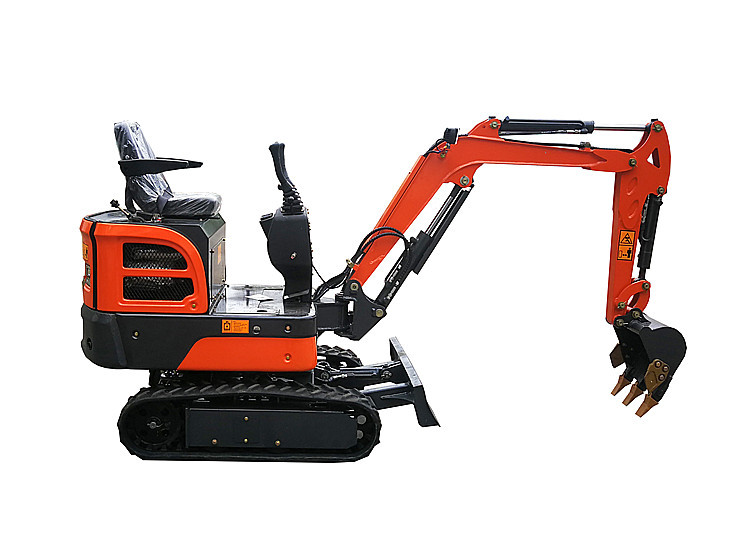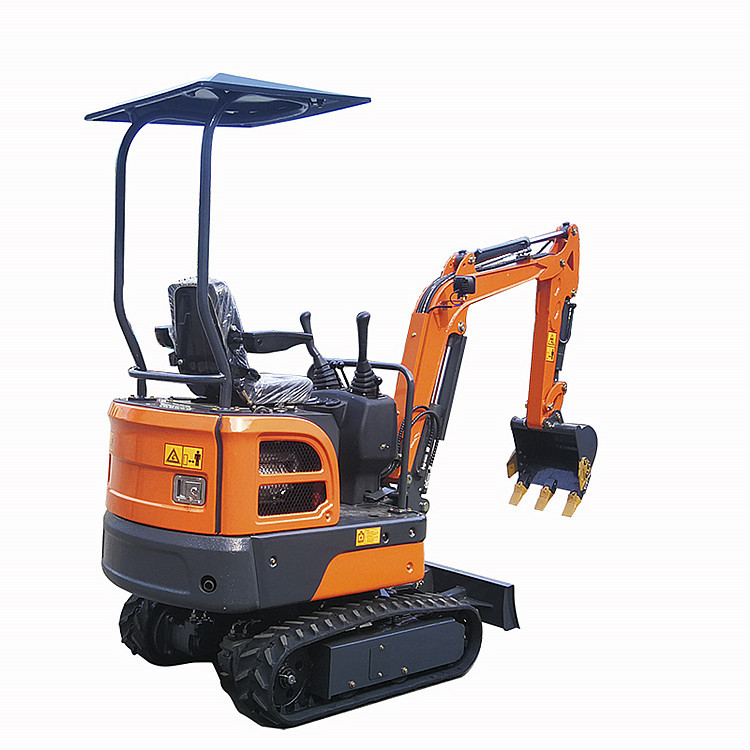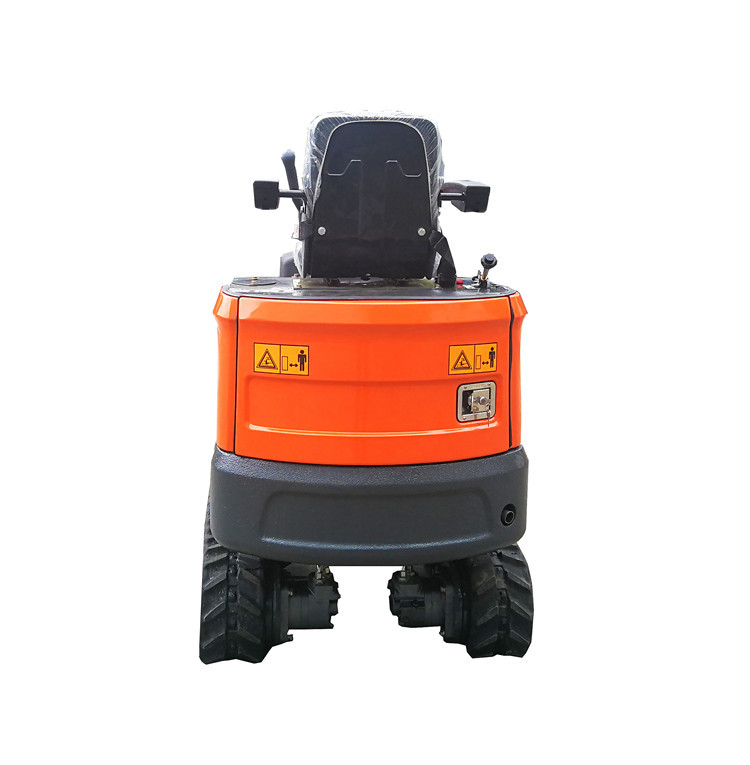 1. SD13D 1 ton mini crawler excavator is a hot model produced by our factory!
2. Different from other 1-ton models, this excavator has the only design and patent in the entire network!
3. More than 10 details including solid cast iron counterweight, reinforced under frame and large and small arms have significantly improved the grade of the whole machine, and the work efficiency has increased by more than 20% compared with the old SD12S! The service life is 1~2 years longer than the old SD12S.
4. The fashionable appearance also makes the exterior of the machine burst, and has won a good reputation among customers in Australia, Europe and Asia.
5. Only need 100 dollars to upgrade the engine of KOOP Euro 5 emission standard.
6. Reinforced Boom & Arm: To improve the stability and durability;
SD13D Excavator Main Parts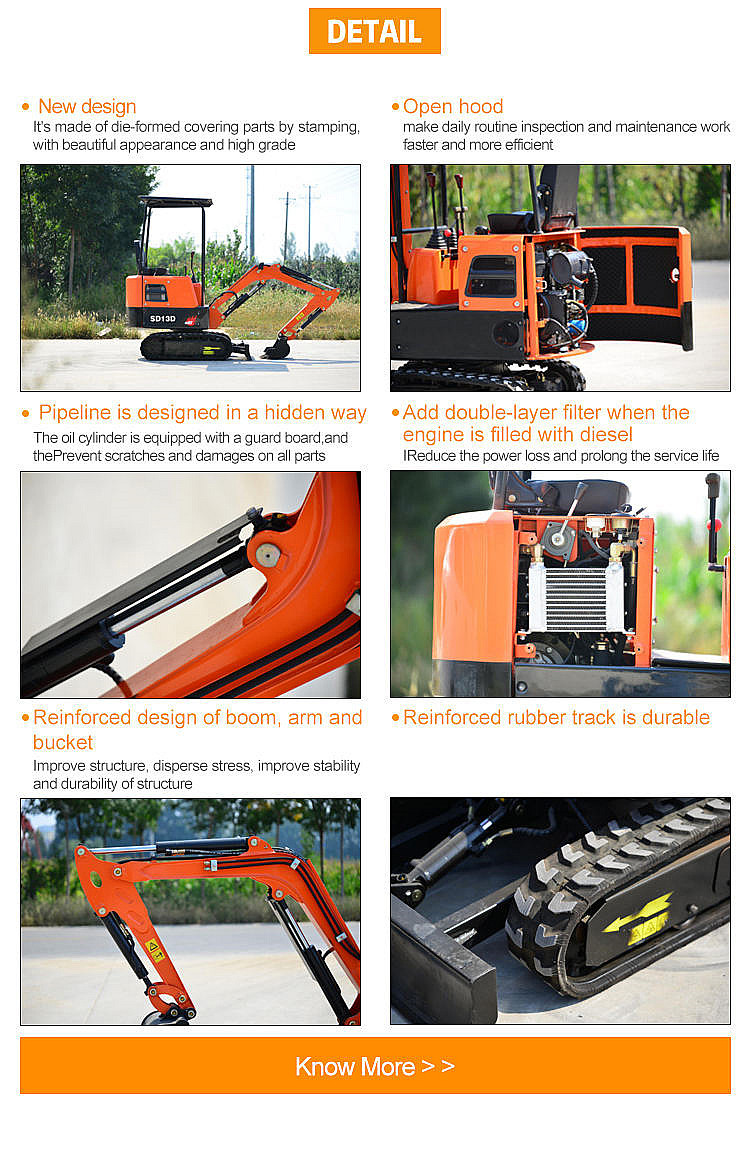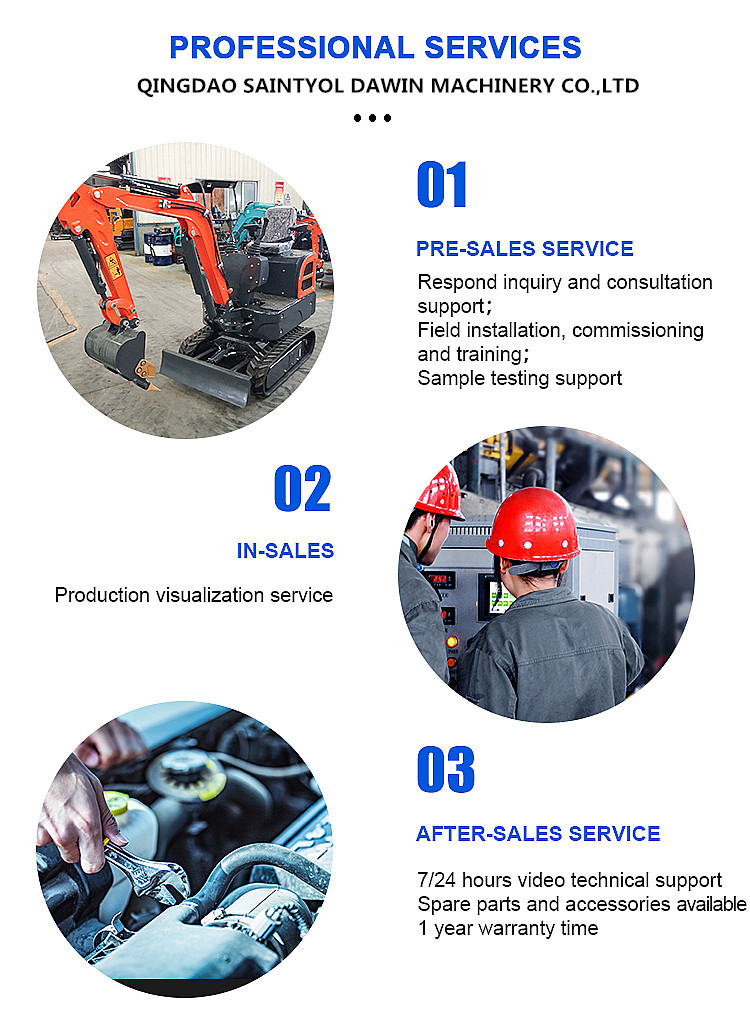 SD13D Crawler Excavator Specifications
SD13D hydraulic excavator size parameters

Code item

Code size

Total length

2780mm

Total height

2150mm

Overall width

930mm

Track width

180mm

Platform turning radius

883mm

Track length

1195mm

Wheelbase

845mm

Ground clearance

150mm

Total boom height

1107mm

Platform width

800mm

Platform height from the ground

430mm

SD13D hydraulic excavator operating range

Code item

Code size

Maximum digging height

2637mm, (2930nmi使用推土板)

Maximum unloading height

2170mm

Maximum vertical digging depth

1336nnn, ( 1552nm使用推土板)

Maximum digging radius

3072mm
Maximum ground level digging distance

3300mm

Digging radius of maximum digging height

2200mm

Minimum radius of gyration

1425mm

The maximum depth of the bulldozing board from the ground

170mm

The maximum height of the bulldozing board from the ground

185mm

SD13D hydraulic excavator performance parameters

Project name

SD13D hydraulic excavator performance

parameters

Engine model

KOOP 192F (air-cooled diesel engine)Kubota, D722-EF11 crude oil engine)

Power

7.6kw/3000rpm;10.2kw/2500rpm

Work pressure

16 MPAa

Maximum digging force of bucket

6.5 KN

Gradeability

25°

Ground pressure

35Kpa

Walking speed

2. Ikm/h

Main pump flow

21.6 (L/Min)/25 (L/Min)

Platform rotation speed

13rpm/Min

Bucket capacity

0.025 m³

Boom swing angle

左 42。,右 62。

Overall quality

1300kg
Excavator Attachments Options: