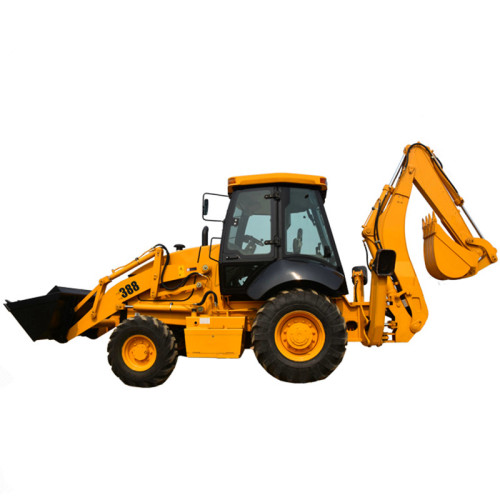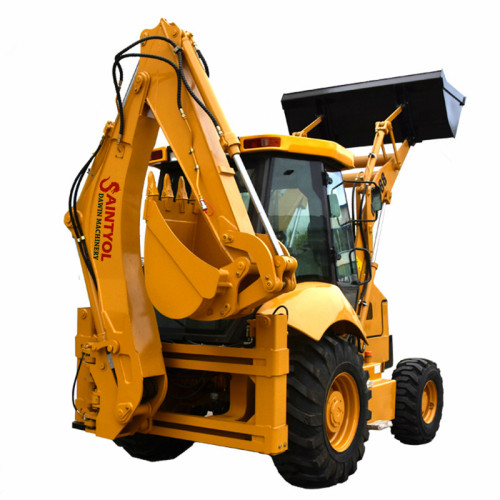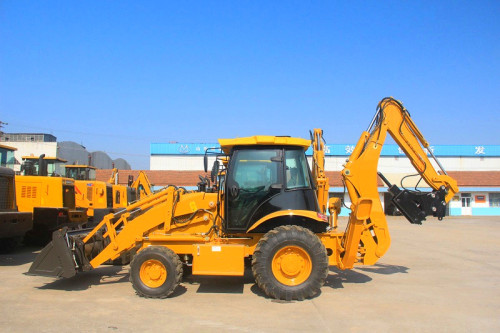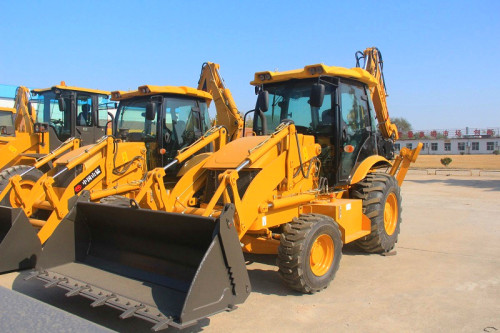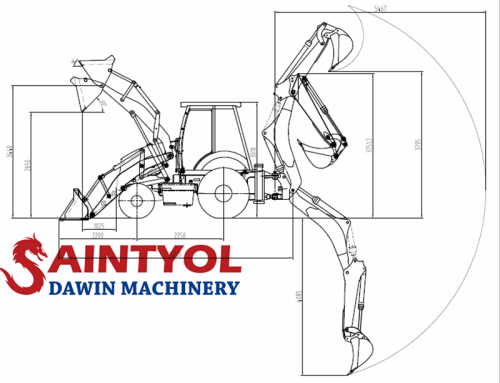 SAM388 2.5 ton backhoe loader excavator loader
Item specifics
Overall Operating Weight

8200kg
Bucket Capacity

1.0m3
Loading Lifting Capacity

2500KG
rated power(kw)

75KW/100HP
Backhoe Capacity

0.3 m3
Max. Digging Depth

4082mm
Gearbox

Fixed Shaft Power Transmission
Description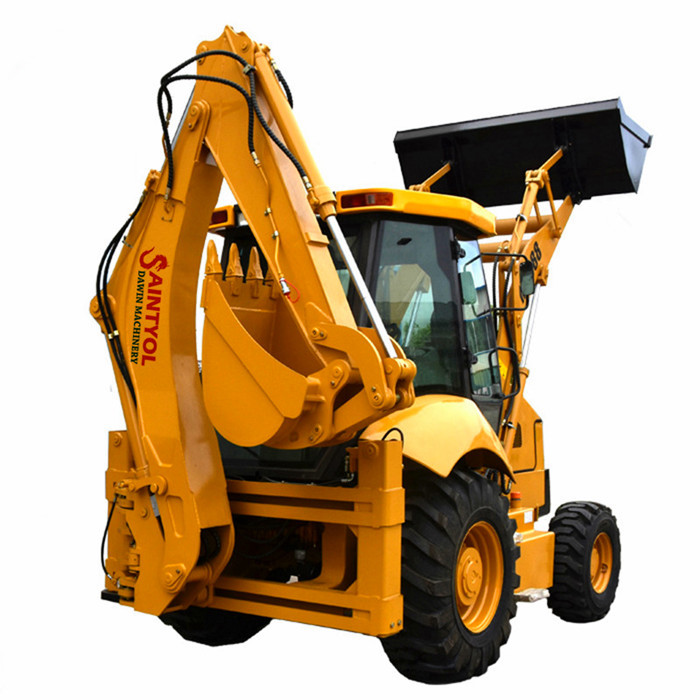 Instruction:
A backhoe loader, also called a loader backhoe, is a heavy equipment vehicle that consists of a wheel loader like unit fitted with a loading bucket on the front and a backhoe on the back.
It is a kind of multifuntional machine which combine wheel loader and excavator togther. Due to its (relatively) small size and versatility, backhoe loaders are very common in urban engineering and small construction projects (such as building a small house, fixing urban roads, etc.) Combine the excavator and the loader into one, and one machine can do more. Fully equipped with all the functions of small excavators and loaders, it is more suitable for operating in a narrow space, convenient and flexible, and working efficiency is increased by more than 30 %.
Backhoe loader is a single device consisting of three construction equipments. Commonly known as "busy at both ends". During construction, the operator only needs to rotate the seat to change the working end. The main work of excavator loader is to excavate ditches to arrange pipelines and underground cables, lay foundation for buildings and establish drainage system.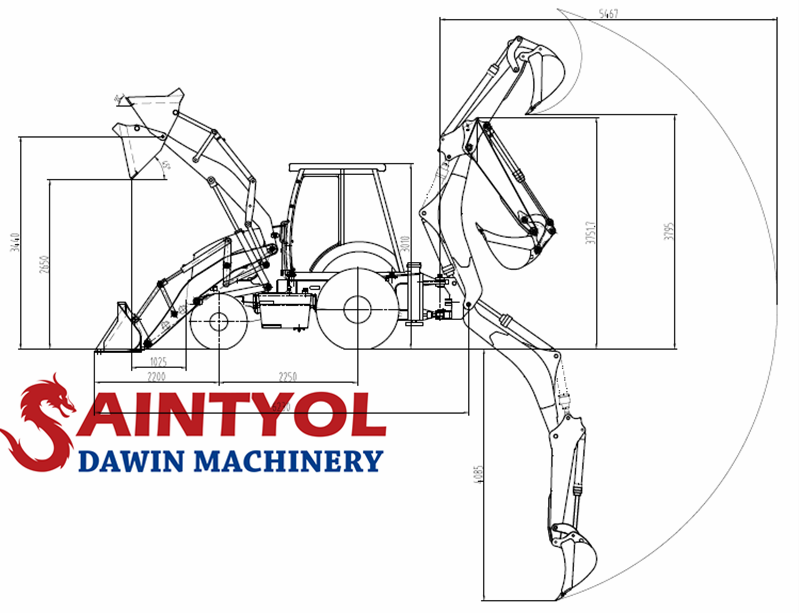 Overall Operating Weight

8200KG

Final Reducer

Single Stage Final Reducer

Transport Dimension

Rated Loader of Axle

4/18.5t

××mm L*W*H

6150×2250×3763

Transmission System

Wheel base

2200mm

Torque Converter

Min. Ground Clearance

300mm

Model

YJ280

Bucket Capacity

1.0m3

Type

,Single-stage Three Elements

Breakout Force

38KN

Max. Efficiency

84.4%

Loading Lifting Capacity

2500KG

Inlet Pressure

0.4Mpa-0.55 Mpa

Bucket Dumping Height

2742mm

Outlet Pressure

1.2Mpa-1.5 Mpa

Bucket Dumping Distance

1062mm

Cooling Method

Oil-cooling Pressure Circulation

Digging Depth

52mm

Gearbox

Backhoe Capacity

0.3 m3

Type

Fixed Shaft Power Transmission

Max. Digging Depth

4082mm

Oil Pressure of Clutch

1373Kpa-1569 Kpa

Swing Angle of Excavator Grab

190o

Gears

2,2Two Gears Ahead, Two Gears Astern

Max. Pulling Force

39KN

Max.Speed

22Km/h

Engine

Tyre

Model

YC4A105Z-T20

Model

14-17.5/19.5L-24

Type

, turbocharging four-stroke

Pressure of Front wheel

0.22 Mpa

-*Cylinder-Inside Diameter*Stroke

4-105

Pressure of Back Wheel

0.22 Mpa

Rated Power

75KW/100HP

Brake System

Rated Speed

2400r/min

Service Brake

Air Over Oil Caliper Brake

Min. Fuel Consumption

235g/kw.h

External Type

Max.Torque

310NM

Self-regulation

Displacement

4.3L

Self-balance

Steering System

/Emergency Brake

Operation Power Implementing brake

Model of Steering Device

BZZ5-250

Manual Operation Power Terminating Brake

Steering Angle

±36 o

Hydraulic System

Min. turning radius

6581mm

Digging Power of Excavator Grab

46.5KN

Pressure of the system

12Mpa

Digging Power of Dipper

31KN

Axle

Bucket Lifting Time

5.4S

Manufacturer

Feicheng Axle Factory

Bucket Lowering Time

3.1S

Main Transmission Type

Double Reduction

Bucket Discharge Time

2.0S

:,.The parameters are subject to change without notice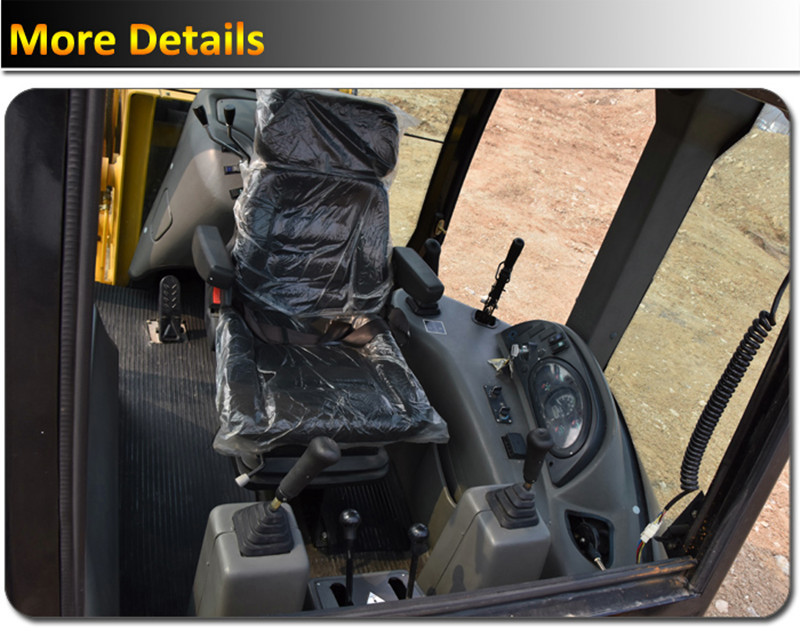 Humanized design of rotating vibration absorber seat, fully steel-molded glass cab, wider vision, more comfortable driving.

Mining, loading function all lead control, light and flexible, high operating efficiency.

Front wheel steering, more flexible
Excavate the lateral sliding mechanism device to make the excavation operation more extensive and more efficient.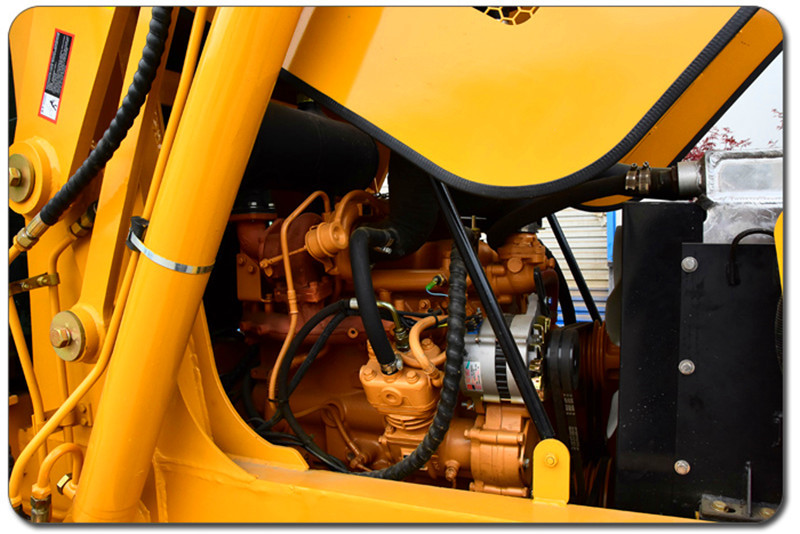 The design of the front flip cover greatly improves the maintenance of the entire machine
Yuchai 75kw engine. Cummins Engine for option .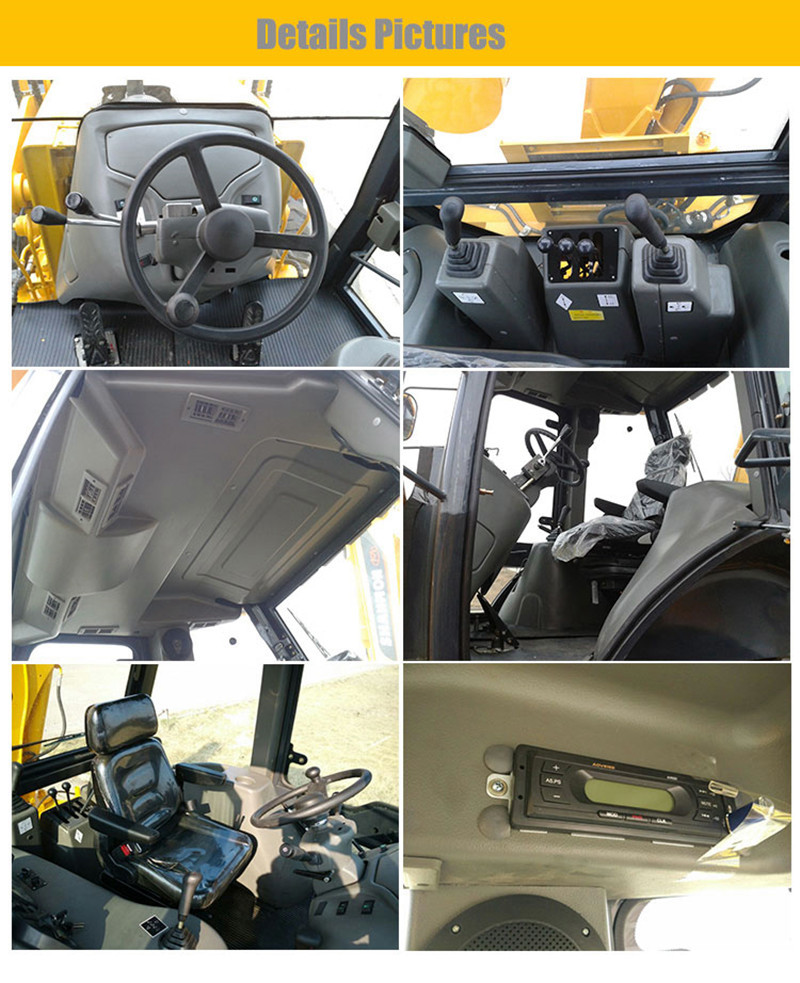 Backhoe Loader Optional Attachment: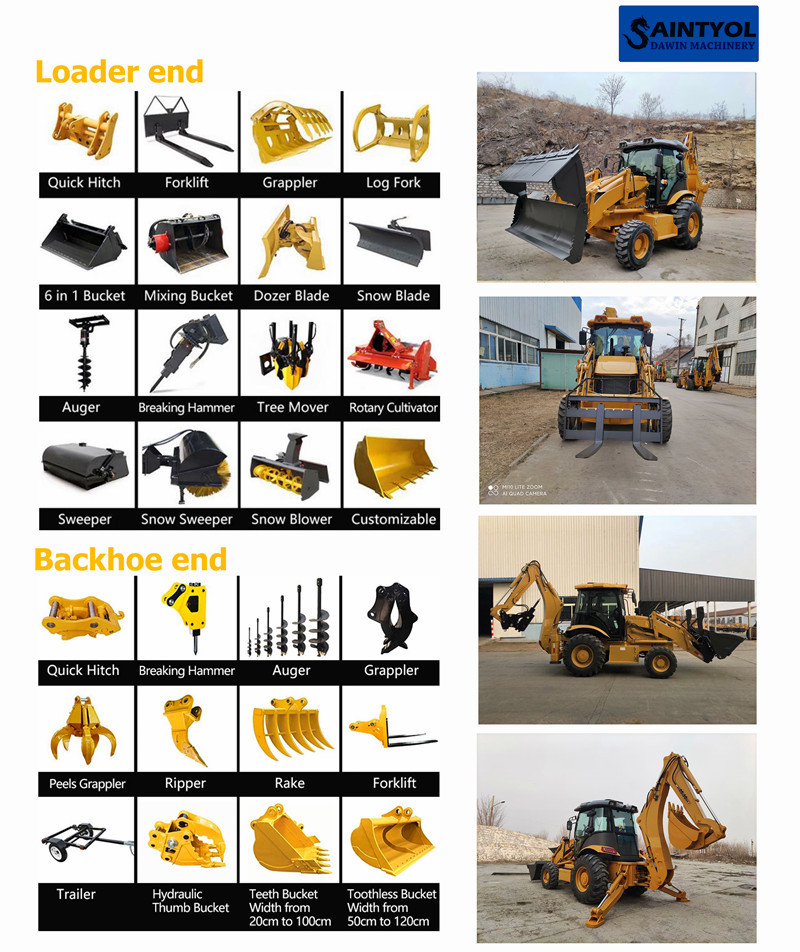 Saintyol DAWIN Backhoe Loader Application: