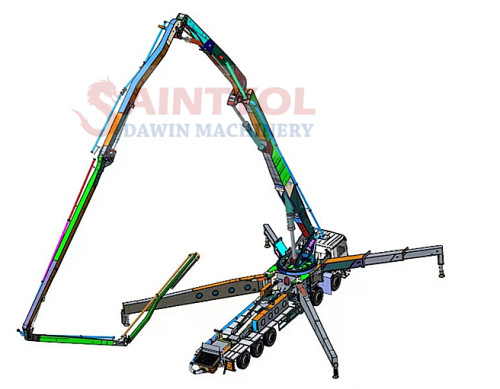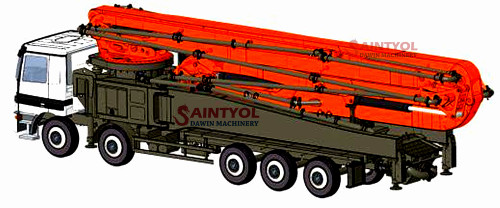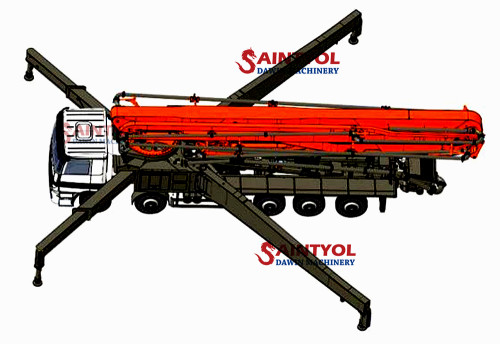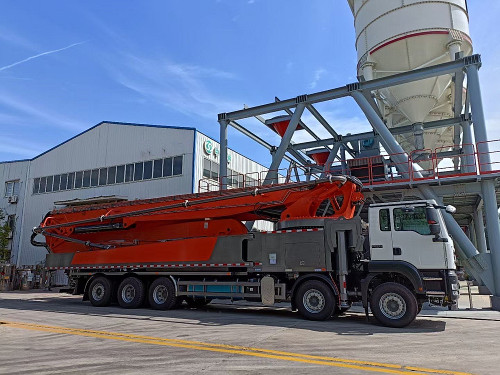 70m 6RZR Concrete Boom Pump Truck With Customized Chassis
Item specifics
Max. Theor. Output

160m3/hr
Rated Working Pressure

32Mpa
Oil Cylinder Dia.×Stroke

φ260×2100
Placing Boom Structure Type

70-6RZR
Max. Placing Height

70m
Horizontal Placing Radius

64m
Placing Depth

52m
Legs Span (Front x Rear x Longitudinal)

12700x14260x13100
Description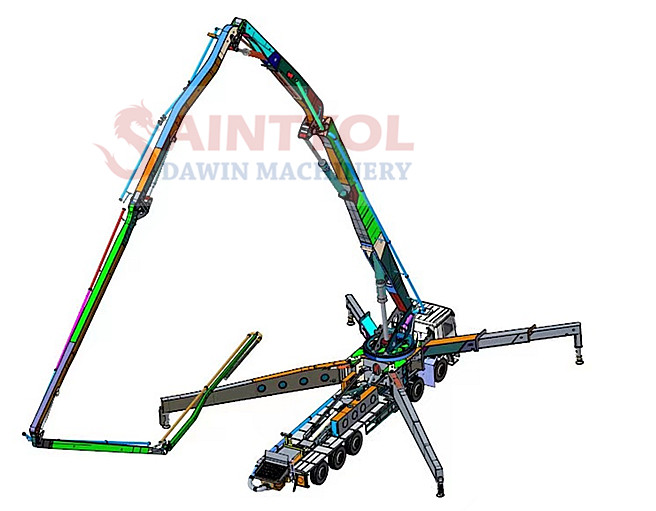 Instruction:
Saintyol DAWIN Machinery concrete boom pump trucks are competitive products designed by Saintyol DAWIN. it is high reliability, high efficiency, high security, high durability at an organic whole, which with reasonable matching on Chassis, power, electrical, hydraulic, pumping system. Jib structures are flexible, the trucks move easily, safe and stable.
Saintyol DAWIN Produce 30m to 63m boom concrete pump truck, full range pumping capacity and boom length to meet different meet in concrete pumping projects.CE, ISO, CCC, BV, all authorized certificates, excellent quality with favorable price, welcome contact us for detailed information.
Model

70-6RZR

Item

Unit

Parameter

Pumping System

Max. Theoretical Concrete Output

m3/h

160

Max. Theoretical Output Pressure

MPa

10

Hopper Capacity

L

600

Feeding Height

mm

1450

Hydraulic System Mode

开式

Open Loop

Distribution Valve Mode

S管阀

S Valve

Concrete Cylinder Diameter × Stroke

mm

φ260×2100

Hydraulic Oil Cooling

风冷

Air Cooling

Recommended Concrete Slump

cm

16~22

Max. Aggregate Dimension

mm

40

Placing Boom

Structure Type

70-6RZR

Max. Placing Height

m

70

Max. Placing Radius

m

64

Max. Placing Depth

m

52

Slewing Angle

±360°

Delivery Pipe Diameter

mm

125

End Hose Length

mm

3000

Chassis & The Whole Machine

Chassis Model

SITRAK

ZZ5546V52KMF1B

Wheelbase

mm

1950+5200+1400+1500

Engine Model

MC13.54-61

Engine Power

KW

400

Fuel Tank Volume

L

600

Tail Gas Exhaust Standard

国VI

EURO VI

Overall Dimension (L x W x H)

mm

16230x2550x4000

Legs Span (Front x Rear x Longitudinal)

mm

12700x14260x13100

Others

Lubrication Mode

Manual Hydraulic Dual Purpose Synchronous Lubricating Pump

Hydraulic Oil Tank Volume

L

800

Control Mode

Manual+Remote Control

Max. 3 Cylinder Piston Pump Pressure

MPa

0.8

Water Tank Volume

L

1000

Concrete Pipeline Cleaning Mode

Water/Dry Cleaning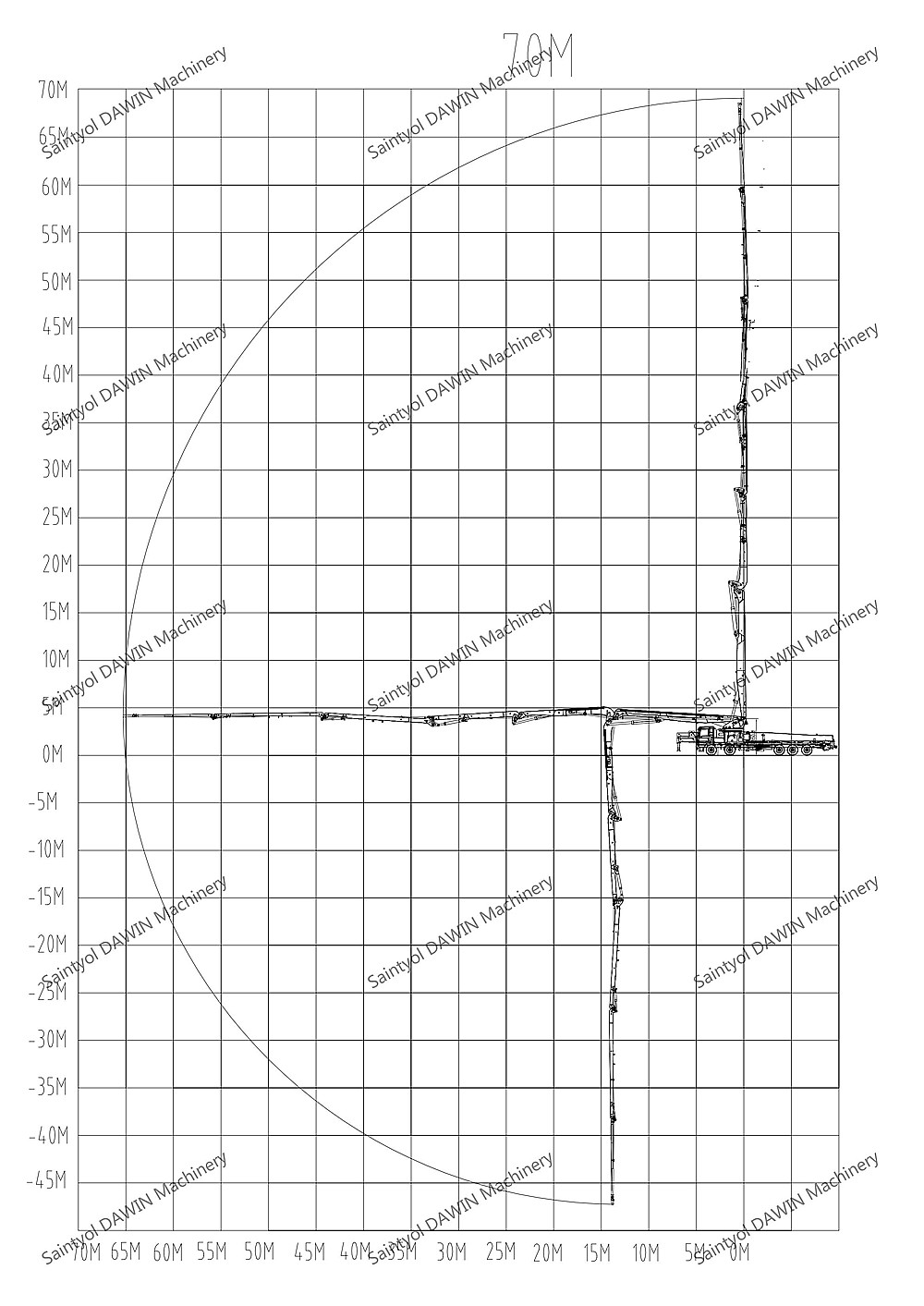 Hydraulic rubber hose joints

The hydraulic rubber hose joints are products of American Eaton, insuring the safety and no leakage of hydraulic system.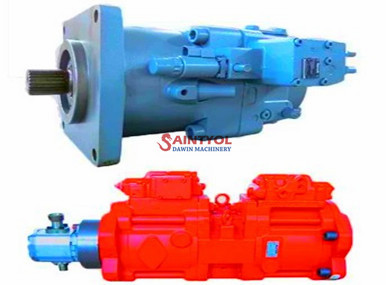 Main oil pump

Main oil pump adopts REXROTH or Japanese KAWASAKI variable plunger pump to insure system stable and reliable, with functions of overpressure and overflow to effectively protect main oil pump and diesel engine.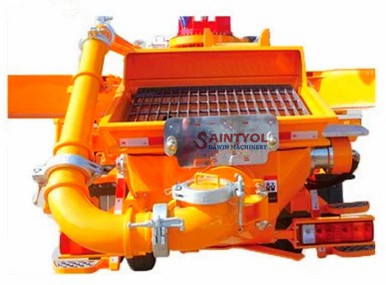 Hopper

Latest version whole stamping hopper is new optimization on inner line, suction rate improved by 20%, no sticking materials, easy to clean.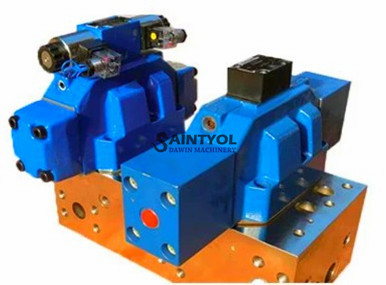 Pumping hydraulic system

Overall hydraulic control system and oil pressure signals make operation more simple and reliable,improve the swing cylinder reversing speed and reduce the reversing impact.At the same time,the large oil cylinder reversing moment action could be accelerated and the concrete cylinder would be fully filled, making concrete output continuous and smooth.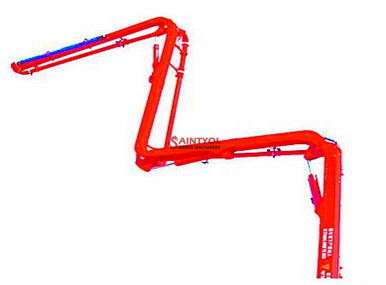 Jib structure system

Jib structure system is based on the finite element analysis, dynamic analysis and test, and the accurate date support.High strength low alloy steel plate,all materials and welding line by 100% non-destructive technology ensure the jib structure reasonable and highly reliable.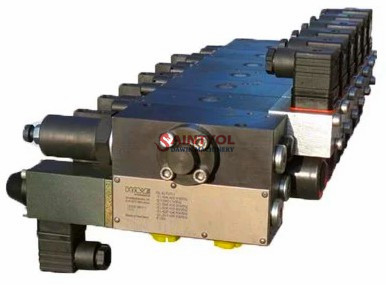 Hydraulic system of jib structure and support legs

Electro-hydraulic and manual multiple valves ensure wireless remote control and manual control in case of emergency.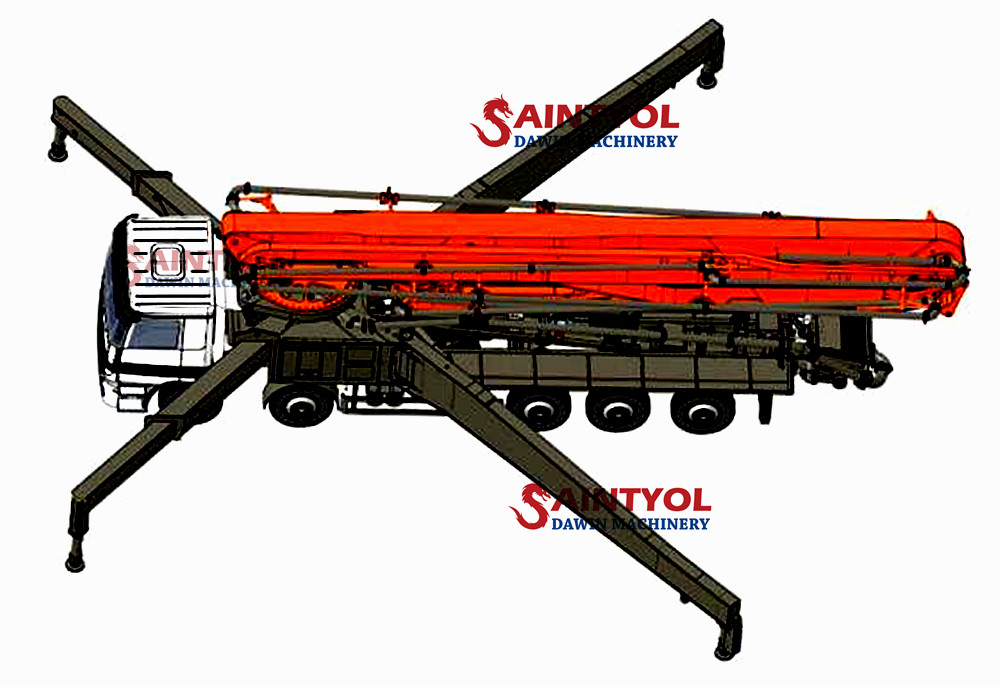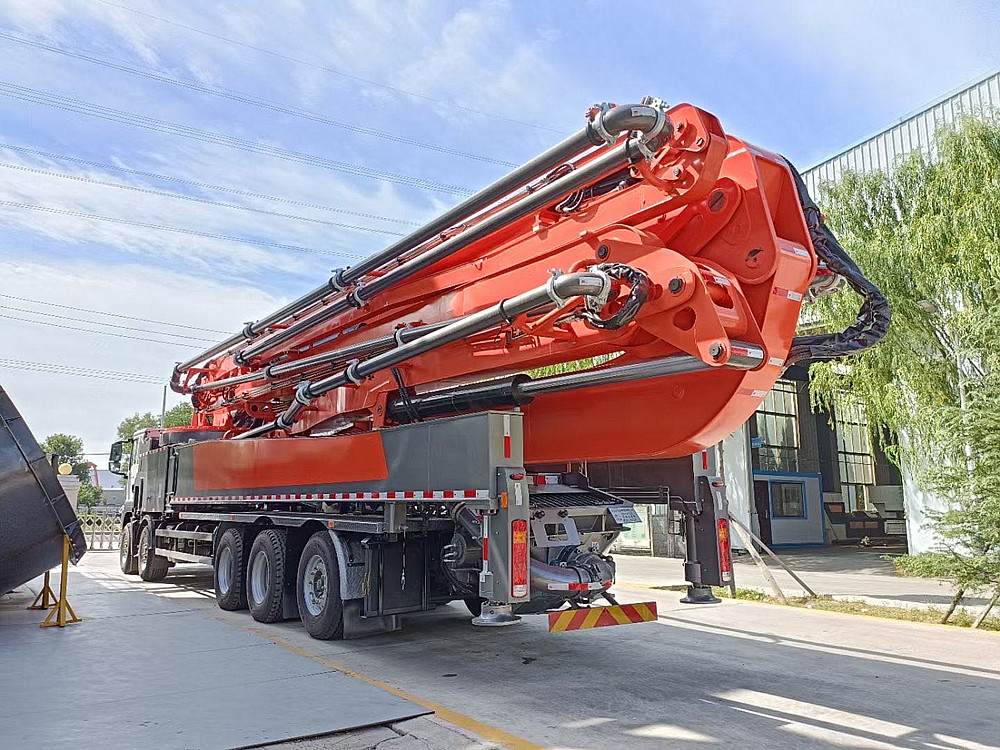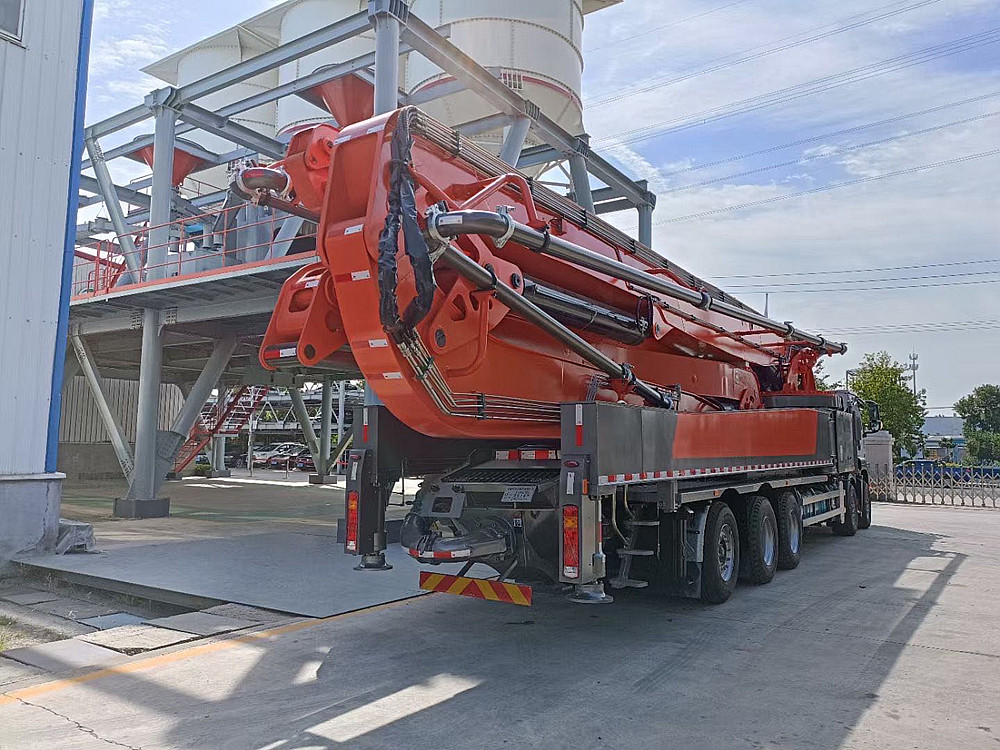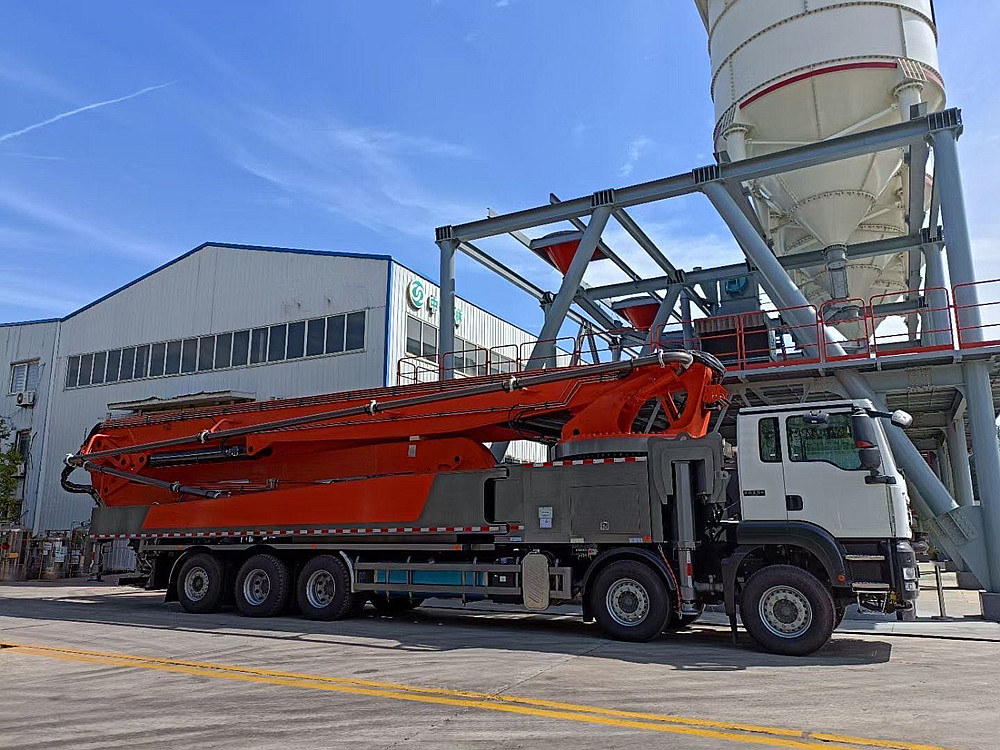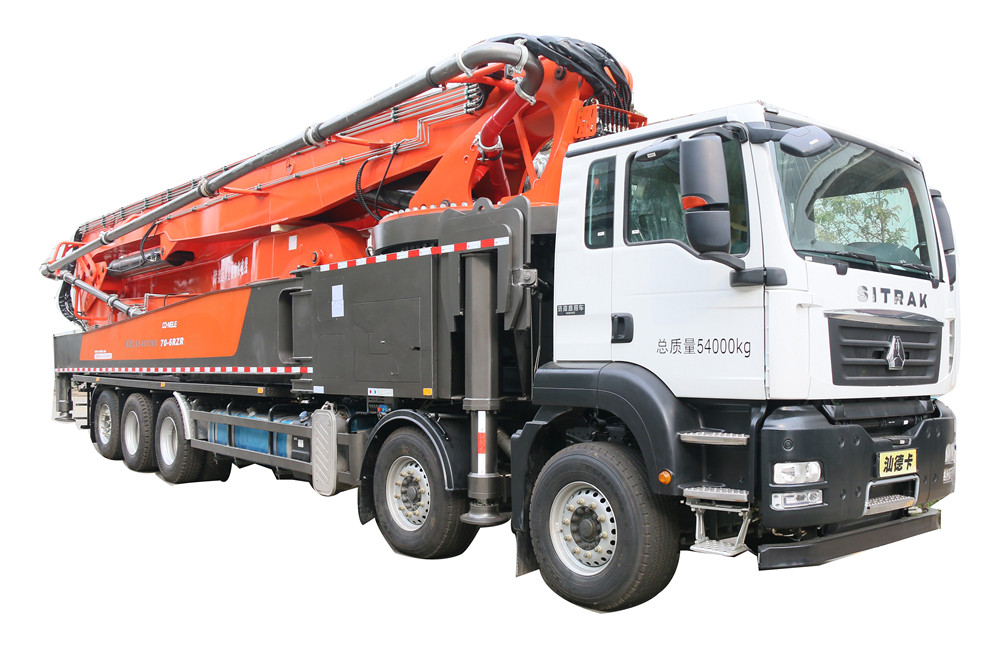 1.
Boom concrete pump truck
equipΦ230mm cylinder, large displacement (125m3 / h) pumping system, the material absorption is more than 88%, the number of commutation with the same displacement is low, and the wearing parts life is long;
2.The
concrete pump truck
pumping system adopts electronically controlled commutation. The pumping commutation is quick and accurate, for system impact is small, and the actual pumping efficiency is increased by more than 7% over the conventional hydraulically controlled commutation system.
3.
Concrete placing boom pump truck
adopts industrial large pump truck integrated valve, the line is simple, the pressure loss is small, compared to the conventional valve energy saving 17%. Hydraulic systems are not prone to heat.
4.Equipped high and low pressure pumping switching function, can pump large displacement, high speed and high efficiency. When encountering poor materials, high-pressure pumping is not easy to block the pipe.

5.
Concrete pump truck
equipped with full power and energy-saving dual pumping mode, the fuel consumption is lower. The engine speed can be adjusted in conjunction with the pumping volume.
6.Equipped with a dedicated central controller for construction machinery, a large-size high-definition display, and LCD remote control. The performance of the control system is stronger and the operation is more user-friendly.

7.Adopts imported multi-way valve. and the boom is particularly maneuverable, achieve man-machine integration, the boom can be immediately and steadily stopped. The end hose is positioned quickly and accurately.
Customized Boom Pump Truck Superstructure:

Client Inspection & Testing Video: