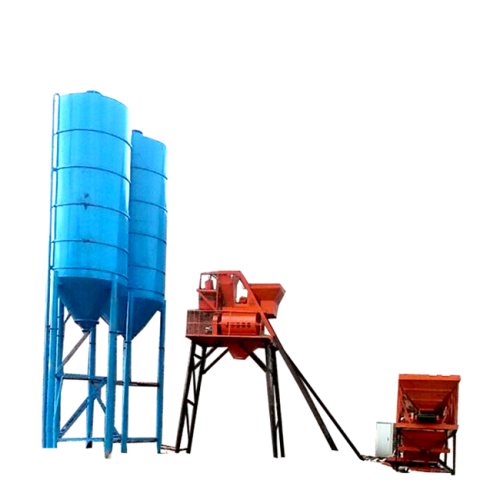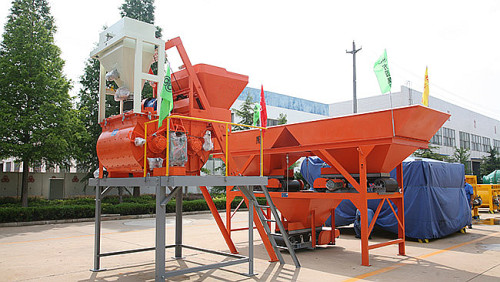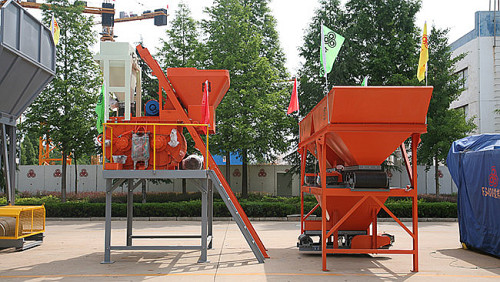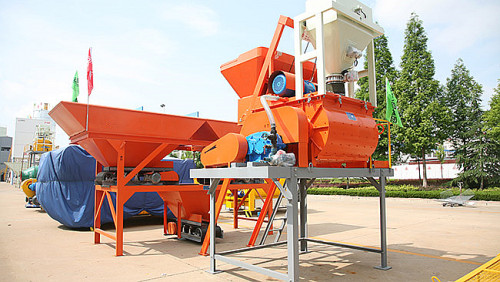 Mini simple mobile 25m3/hr concrete batching plant
Item specifics
Mixer

JS500Q Twin-Shaft Concrete Mixer
Aggregates Bins

2*3m3 or 3*3m3
Maximum size of aggregate

60/80mm
Discharge height

3.8m
Motor

60KW
Power

380V or as your requirement
Description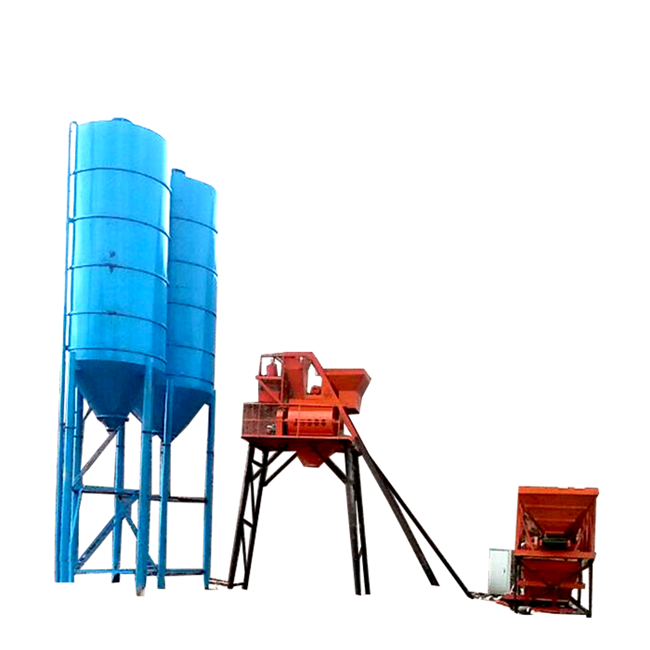 Instruction:
The concrete mixing plant 25m3 mainly includes concrete mixer machine, material weighing system, material handling systems, material storage system and control system ect five major systems and other ancillary facilities.
Because of its mechanization and high degree automation,so the productivity is very high, and to ensure the quality of concrete and save the cement, commonly used in large projects and long duration concrete cement/aggregate usage for the large and medium-sized water conservancy, electricity, bridges and other industrial and civil building engineering. It could be used to mix the hard concrete, plastic concrete, liquidity concrete, light weight aggregate concrete and various kinds of mortars, and it is an efficient type of machine with very extensive application.
YHZS mobile batching plant is widely used for construction projects' concrete mixing, the concrete mixer is new designed spiral compound blades concrete mixer, the aggregate supply is with belt conveyor, the aggregate batching system can be 2 bins or 4 bins, with auto weighting, fully auto-control with SIEMENS brand PLC.
1. The concrete mixing plant 25m3 overall uses the integrated steel casting, high-quality H-beam, not only easy to install, but also enhance the overall structural strength of concrete mixing station, and, it can be applied to a variety of complex terrain structure;
2. The concrete mixing plant 25m3 has good stirring performance, the device uses helical twin-shaft compulsory mixing console, the main mixer is high efficient, these dry concrete, plastic concrete and various proportions of concrete can achieve good stirring effect;
3. The concrete mixing plant 25m3 not only has excellent main mixing machine, but also have a variety of advanced accessories, such as screw conveyor, metering sensors, pneumatic components, these components ensure that the concrete mix station with high reliability, precise weight measurement and long life during its operation;
4. At the same time, concrete mixing plant 25m3 are provided the respective maintenance or inspection ladder, and has monitoring system, easy to equipment maintenance;
5. The concrete mixing plant 25m3 has a good environmental performance, during the operation, powder and ash can be fully enclosed in a sealed container, using the dust collector / mist spray and other methods to greatly reduce the dust pollution of the environment.
Name

Composition

Parameters

Qty

Unit

Remark

1 Concrete Batcher PLD800

Storage Bin

3m3

2

pc

Measurement Accuracy:±2%

Measure hopper

0.8m3

1

pc

2Main body

Mixer

JS500Q

1

set

Discharge height:3.8m

Aggregate lifting system

1

set

Main steel structure

1

set

3Air supplying system

Air compressor

ET-65

1

set

Air supplying pipes

1

set

4Cement weighing system

SNC05

Max. range 300kg

1

set

Measurement Accuracy:±1%

5Control system

HZK05-2A

1

set

NO including control room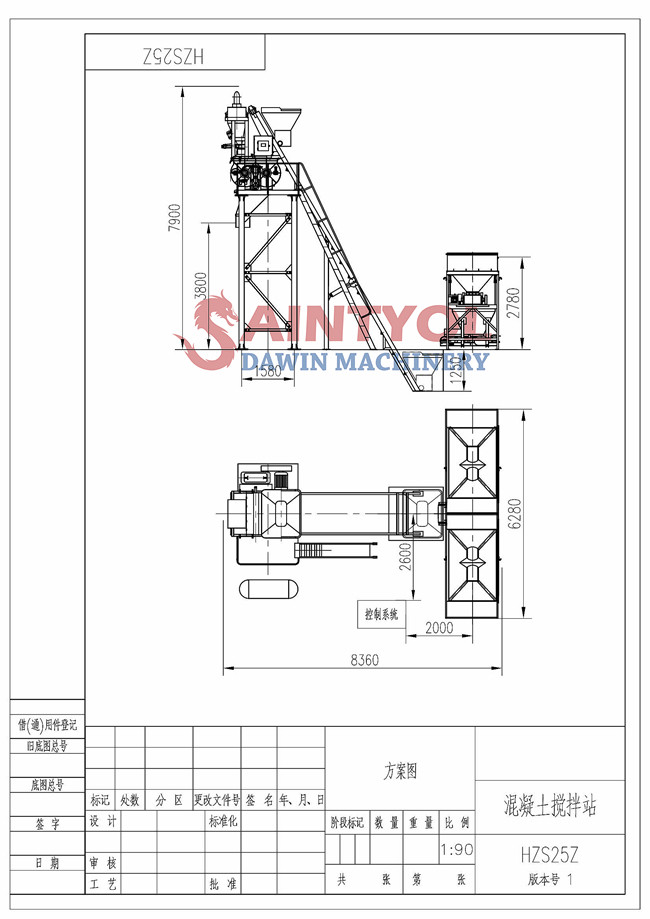 HZS25Z Mini Batching Plant Photos: