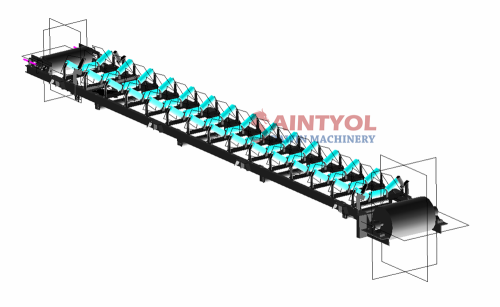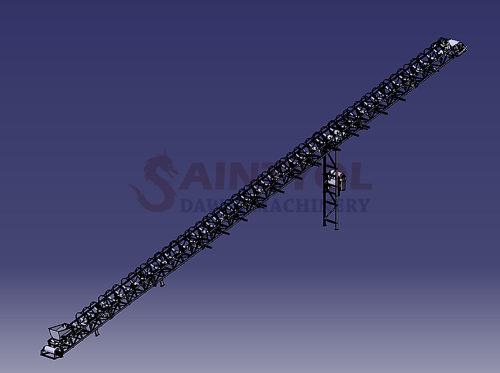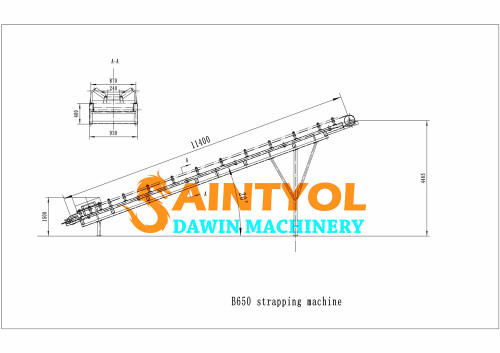 Customized Size Belt Conveyor Strap Machine
Model

YHZS25 35 50 60 75 90
Item specifics
Belt Width

500-1200mm
Power

3-7.5KW
Application

Stone, ore, coal,limestone, cemtn
Description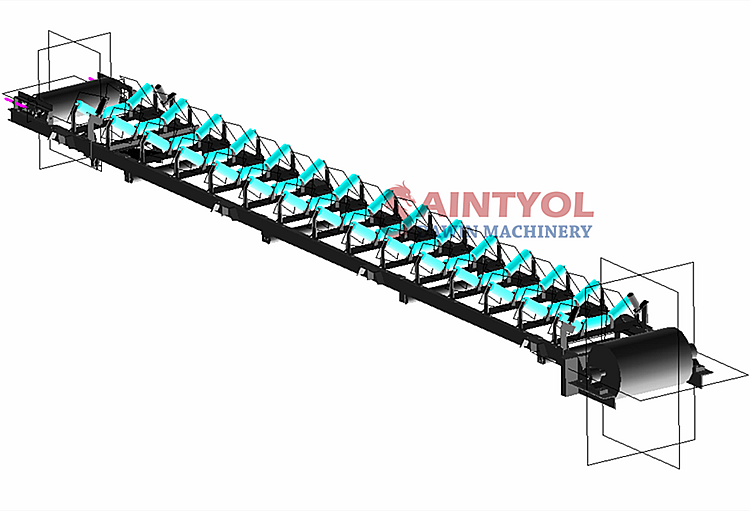 Instruction:
Belt Conveyor is the essential and economical transferring set in the uninterrupted production line.it consists of standard parts ,and easy maintenance so widely used in mining ,metallurgy and chemical industry to transfer stone materials or packaged materials, compared with other transportation equipment (such as locomotive), it has the advantages of long conveying distance, large capacity, continuous transportation and reliable operation, easy to achieve automation and centralized control, Belt Conveyor has become the key equipment in mining process.

Our Belt Conveyor with such advantages : simple structure; long conveying distance; wide application scope; strong adaptability to materials; high reliability; low energy consumption; high efficiency; low maintenance cost.

Belt conveyor has large transportation amount, simple structure, easy maintenance, standardized parts, etc.

Working Principle of Belt Conveyor:
The convery belt is mainly composed by the expansion cylinder on both ends and the closed belts tightly knotted on them. The revolving cylinder of the conveyor belt is called driving cylinder, and the other cylinder which is mainly used for changing the moving direction of the belt is called redirection cylinder. The driving cylinder drive the device through the electromotor on the reducer, and the belt pulls relying on the friction of the driving cylinder and the conveyor belt. The driving cylinder is usually installed on the materials discharging side for purpose of increasing the pulling force. The materials are fed from the feeding end, and then they will fall on the revolving conveyor belt, and relying on the friction force of the belt conveyor, the conveying materials are driven to the material discharging end for discharging.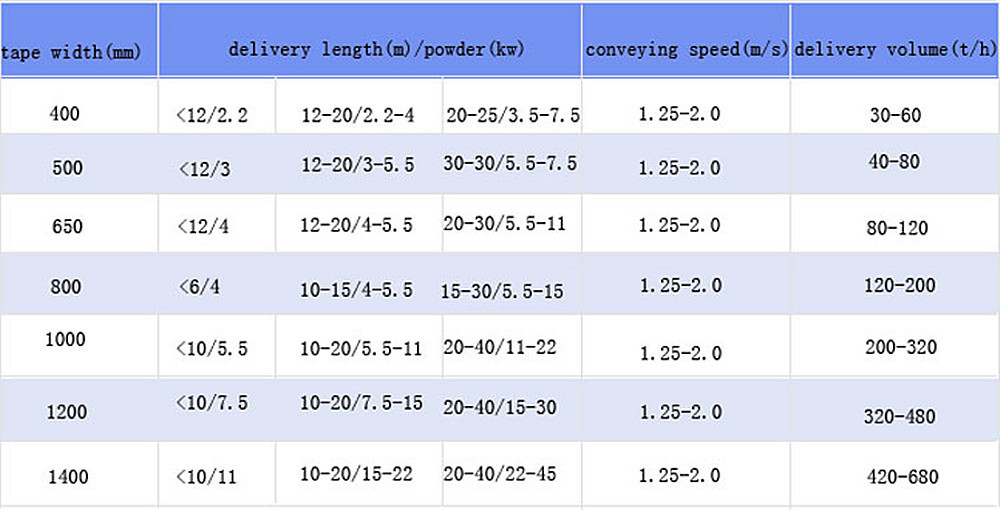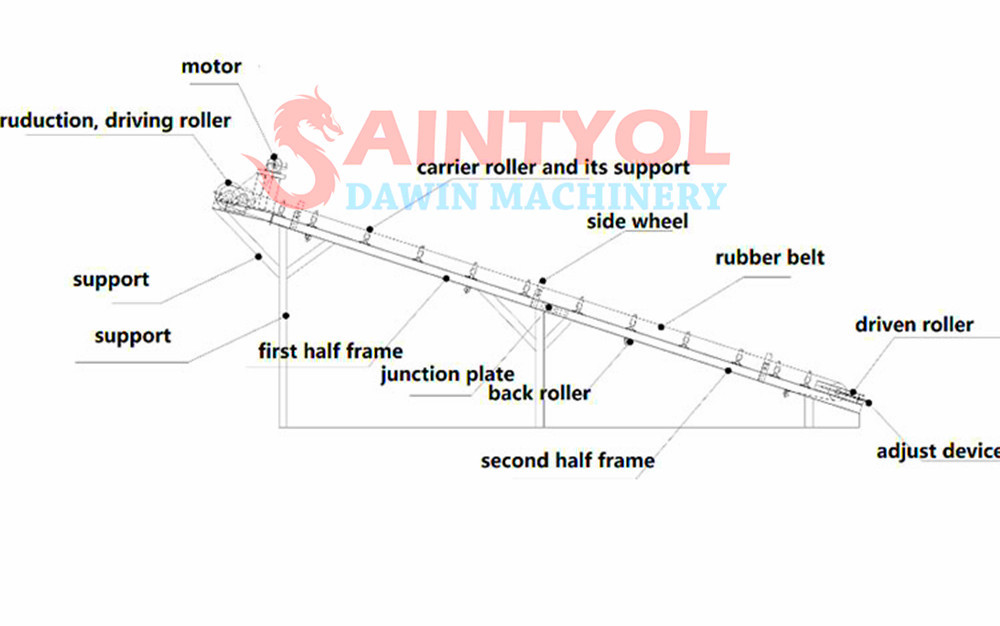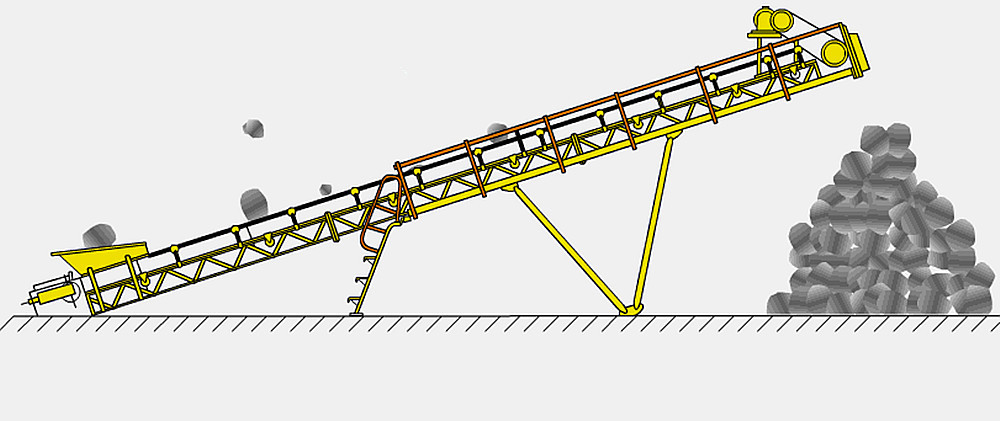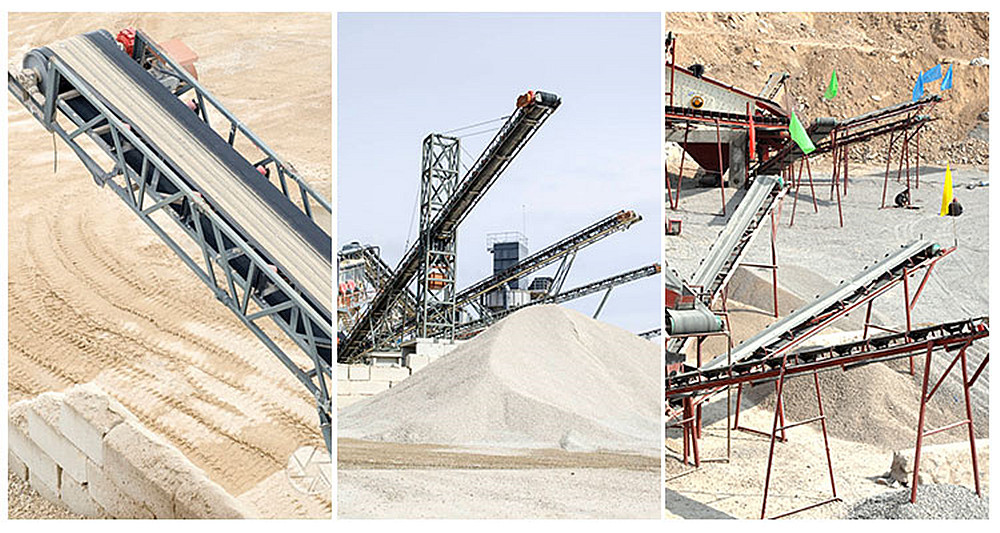 Belt Conveyor Applications: