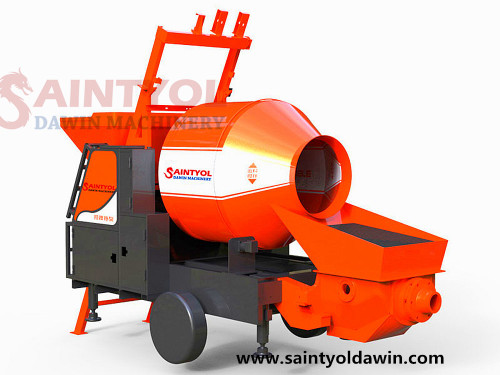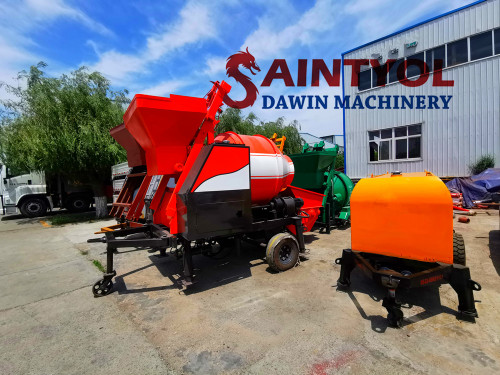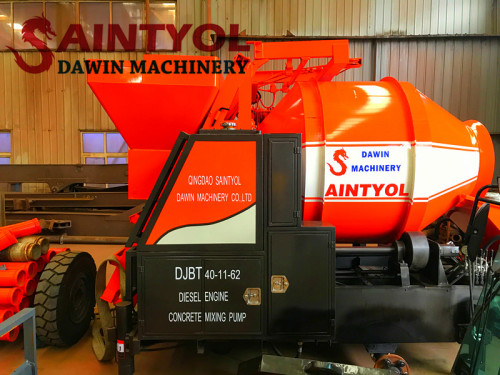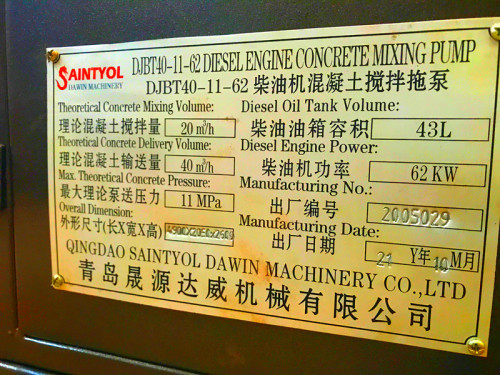 JBT40-11-45 Trailer Mobile Electric Concrete Mixer with Pump
Item specifics
Mixing Capability

15-20m3/hr
Pumping Capability

40m3/hr
Motor

45KW
Supporting Legs

Manual
Delivery Cylinder

180mm Diameter
Valve

S
Mixing Tank

0.45m3
Description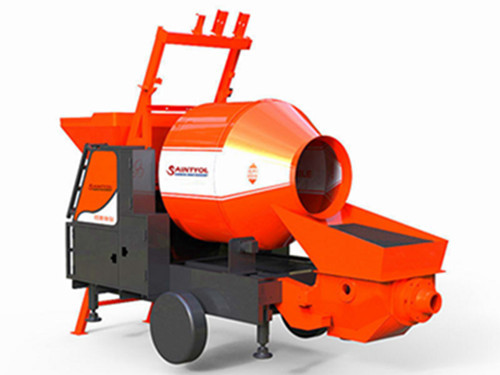 Instruction:
Saintyol DAWIN JBT40
concrete mixer pump concrete mixing pump
is a new kind of engineering equipment of the combination of concrete mixer and concrete pump.It uses dual-cylinder hydraulic pumping system, small size and operating space and large concrete pouring and excellent characteristics of the mature and stable performance.The product is suitable for 2 to 12-storey small and mid building construction, and a variety of cave, roads, railway tunnels, water conservancy and hydropower engineering, geological hazards slope treatment works
Concrete mixing pump
or say concrete mixer with pump, concrete pump with mixer are made from high grade iron with perfect welding and assembling process in pumping and mixing multi-application capability for different construction jobs.
Perfect combining concrete mixing with conveying in one machine.
Concrete pump is engineered with latest differential pressure induction control technology.
Hydraulic double-cylinder piston system, more stable concrete flowing and pumping.
Simplified working procedure, improved working efficiency.
Mortar stop pressure relief valve, pumping cleaning ball washing, more secure and faster cleaning operation.
Advanced hydraulic system.
Adaptive gear adjustment technology, smart matching of operating conditions.
Automatic and intensive lubrication system ensures effective lubrication during the operation.
Improved Hopper, high effectivity.
Powerful mixing ability.
High reliability and wear resistance components, imported brand main hydraulic components.
SYMC intelligent controller, high-speed and reliable operation.
More reliable redundant control design.
Compact structure, flexible to operate.
Longer serve life.
Competitive factory price.
Product Details
Item

Unit

JBT40

Pumping system

Theoretic output

m³/h

40

Theoretic outlet pressure

Mpa

11

Theoretic delivery height

m

150

Theoretic delivery distance

m

450

Pumping frequency

times/min

20

Distribution valve

S pipe valve

Concrete cylinder spec.

(inner dia. x stroke)

mm

Φ180×1000

Oil cylinder spec.

(outer dia. x inner dia. x stroke)

mm

Φ100×1000

Outlet diameter

mm

Φ150

Delivery pipe inner diameter

mm

Φ125

Hopper volume

L

600

Rated voltage

V

~380

Main motor power

Kw

45

Hydraulic circuit type

open

Main system max. oil pressure

MPa

32

Distributing system pressure

MPa

20

Mixing system oil pressure

MPa

12

Max. Mixing speed

r/min

30

Oil tank volume

L

200

Max. aggregate diameter

mm

Pebble40 mm

Rubble 30mm

Concrete slump scope

mm

15-20

Outer dimension

(L*W*H)

mm

5112×2091×2800

Weight

Kg

4800

Mixing system

Mixing volume per time

m³/time

0.45

Mixing volume per hour

m³/h

20

Mixing motor power

Kw

4×2=8

Lifting motor power

Kw

4.5

Water pump power

Kw

0.55

Vibrating motor power

Kw

0.55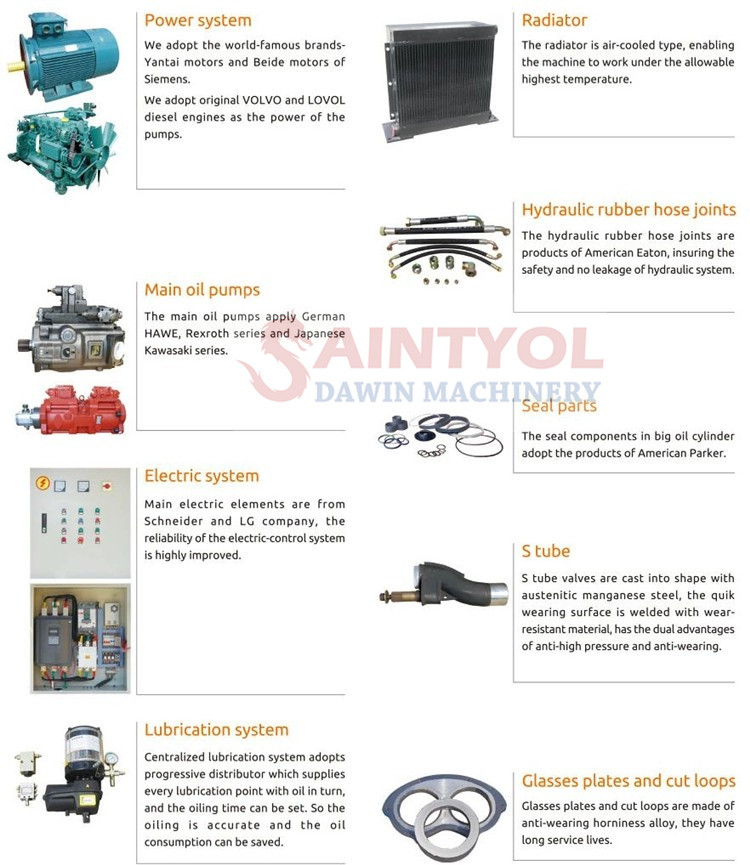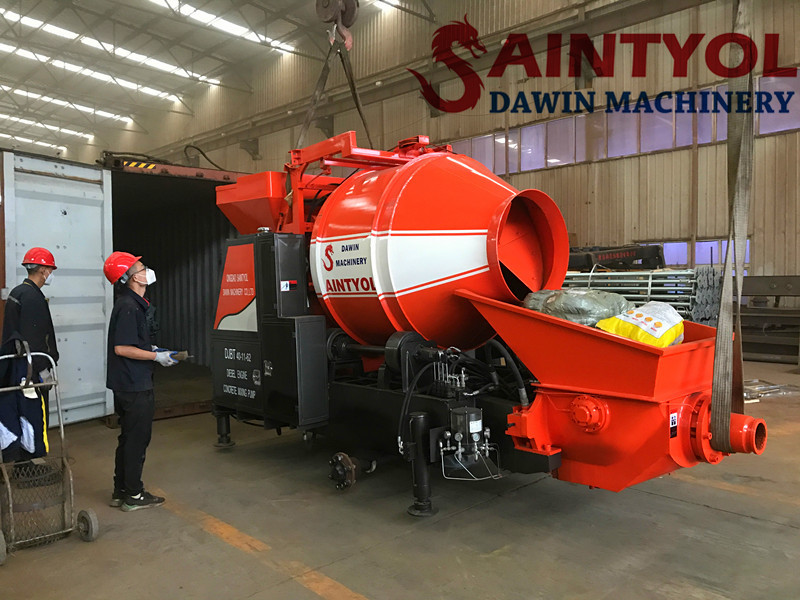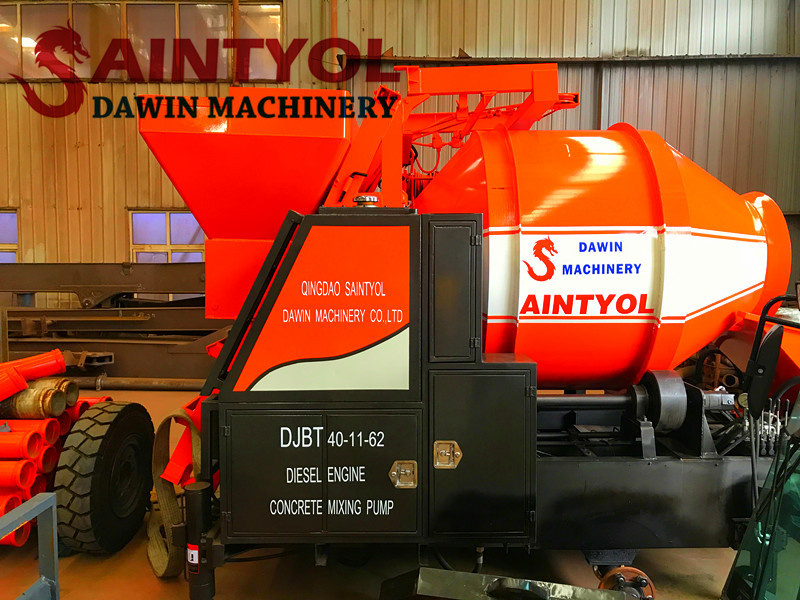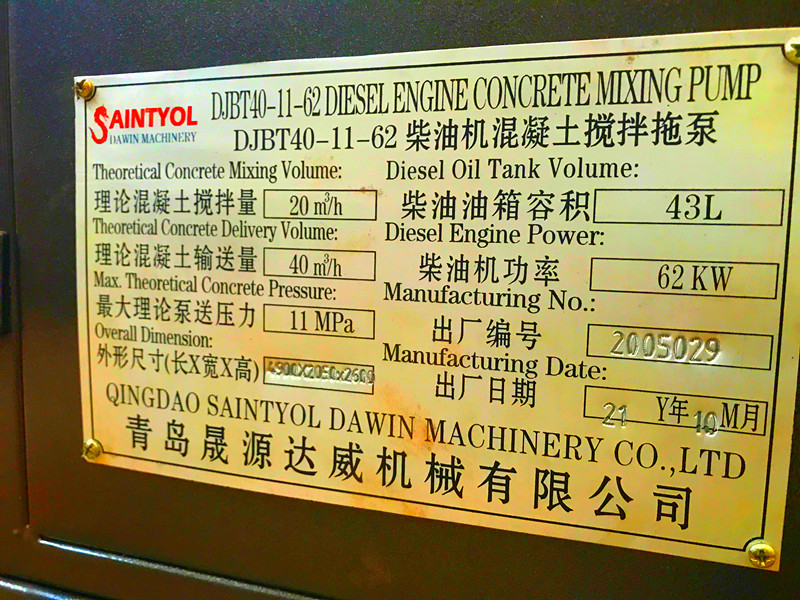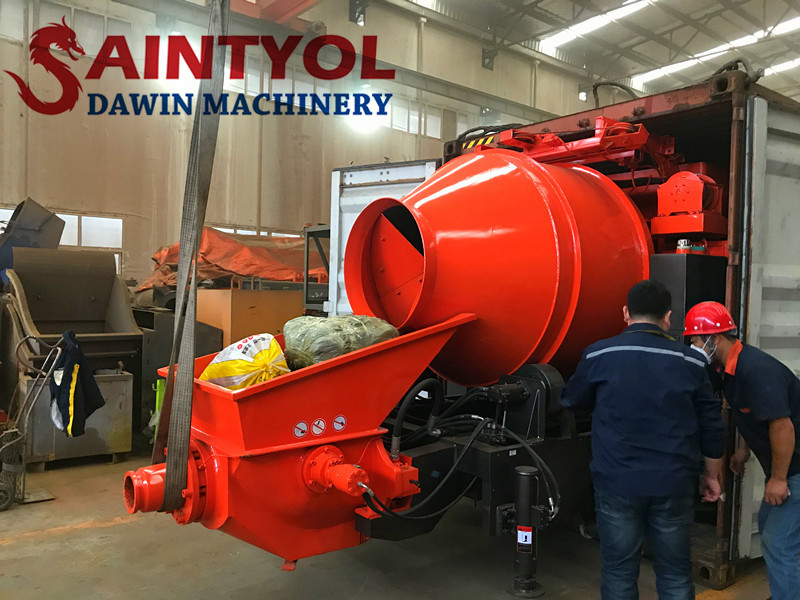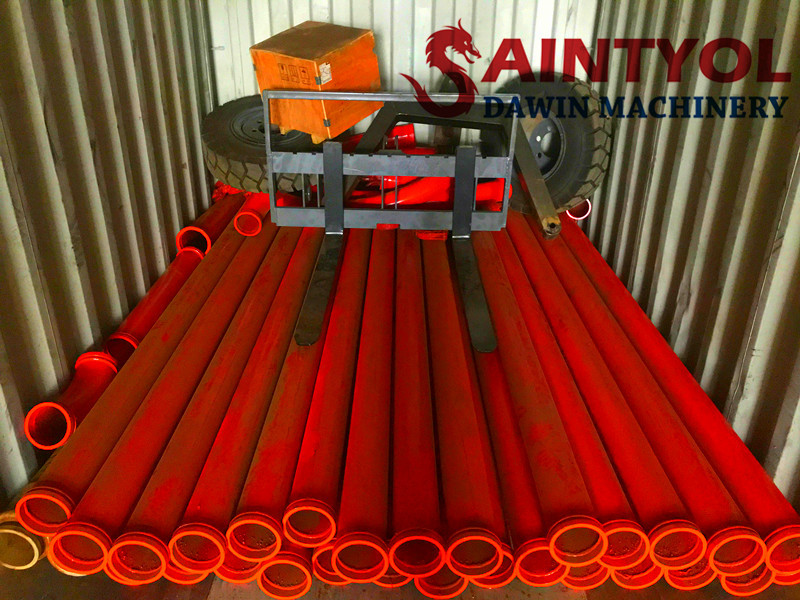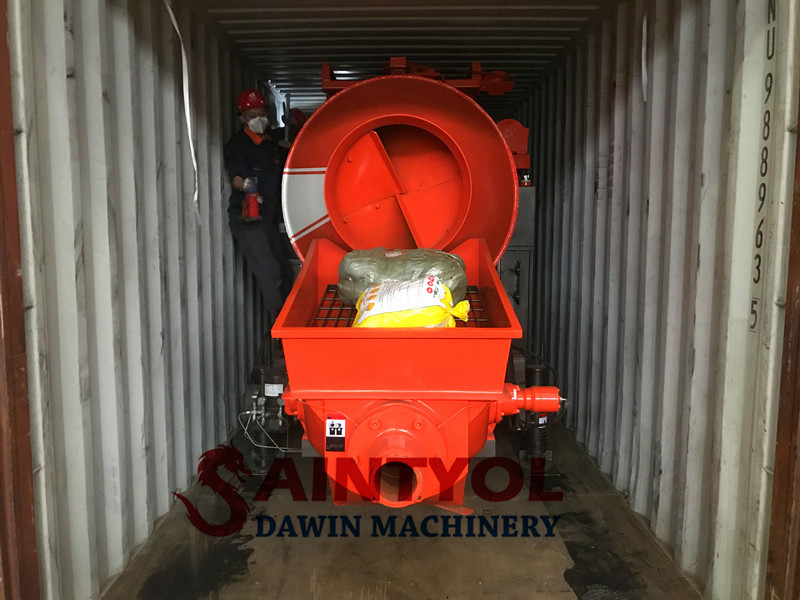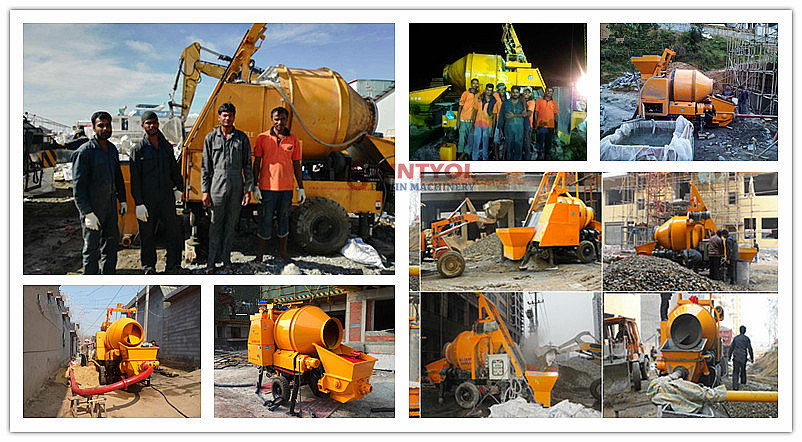 Testing & Job Site Video: