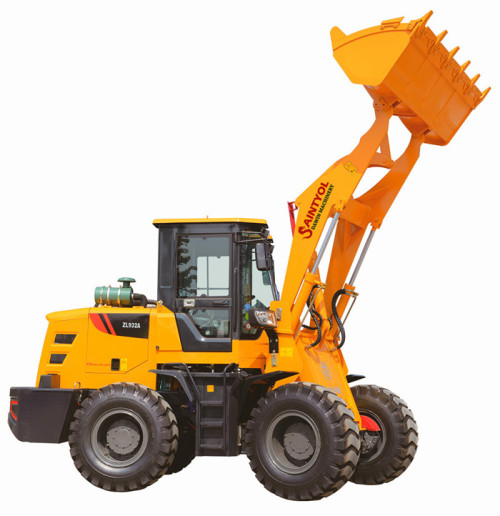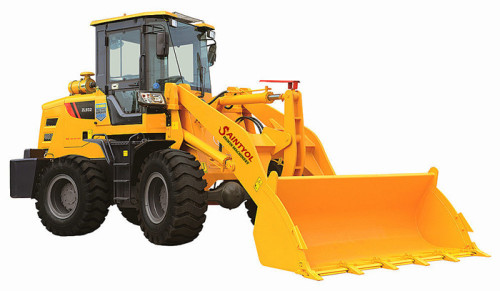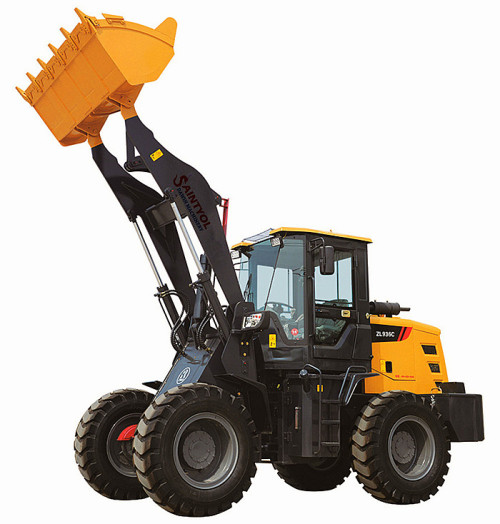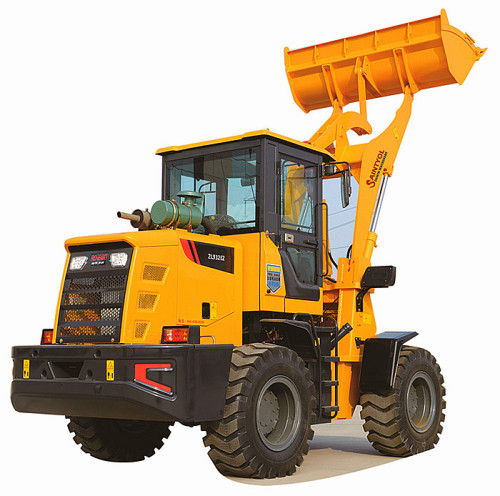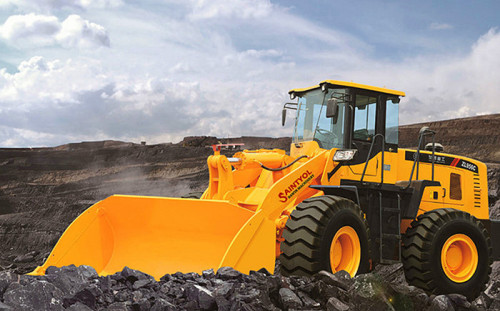 ZL956C 5.0T Wheel Loader, Powerful Payloaders
Item specifics
bucket capacity(m3)

3.0
operating weight(kg)

16060
dumping height(mm)

3150
rated power(kw)

162KW Steyr
Description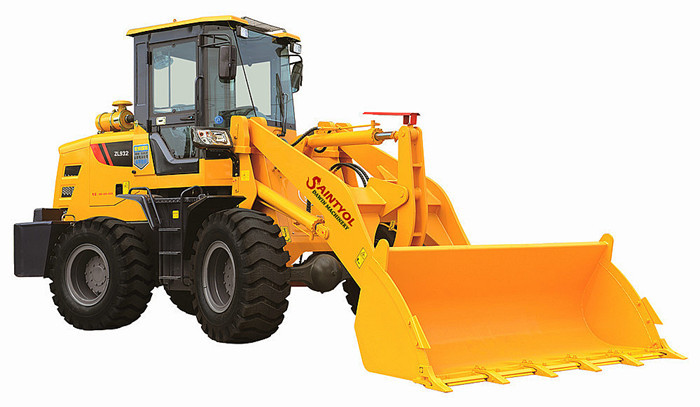 Instruction:
Wheel Loader is a kind of front wheel loader with single bucket ,articulated and hydraulic unloading. It has been developed and designed in accordance with user requirements, reference models after absorption of domestic and similar structural features and advanced technology.
It is widely used in the construction, municipal engineering, urban and rural gardens, lime, sand, cement factories, mines and other enterprises and institutions and departments. It is paticularly applied to the narrow space for the loading operation of stone,sand and other construction materials.The main components of the loader are used brand-name manufacturer's products, interchangeability of good, reliable, well-resourced parts.

Main Features
1.Adopting hydraulic-mechanical transmission that can make the best use of engine power, realize automatic continuously variable transmission(CVT) according to the external resistance, avoid engine stall due to the sudden increase in external load, and can also absorb and eliminate the vibration and shock of the external load to the engine to protect the transmission system and the engine and improve the service life of the whole machine, which make the machine easy and comfortable to operate and have higher economical and production efficiency;
2.Adopting central articulated frame and load-sensing hydraulic steering gear that can make the track of rear wheels of the wheel loader coincide with the track of its front wheels when turning to make the turning radius short, which enables it to work on a narrow site and makes it have easy and flexible operation, safe and reliable performance, compact structure and easy maintenance;
3.Adopting four-wheel drive, low-pressure wide-base off-road tire and pendular rear axle that can make the wheel loader have good off-road performance, traffic ability and more traction;
4.Fully enclosed glass cab with adjustable and suspension seat can provide comfortable driving and wide view. Electric Fan is standard configuration. Air-conditioner is optional.
5.Using 16/70-20 big tyres to increase the stability of whole machine and the service life of tyre.
6.Brake system adopts air pump, air over hydraulic caliper disc brake on 4 wheels;
7.This
wheel loader
adopts YJ265 split type torque converter, and the whole machine is fully hydraulic transmission;
8.This compact wheel loader can be equipped with pilot control system (joystick control )to make it easy to operate and increase the hydraulic performance of the whole machine;
9.Power system adopts HUANGFENG,4102, 75kW, Turbo-charged, Fuel-Efficient, environmentally friendly, 4-cylinder engine to make this compact wheel loader have strong power and high acceleration, which greatly increase its high working efficiency;
10.This compact
wheel loader
can be equipped with optional quick hitch , and this quick hitch enables this compact wheel loader to change quickly among multiple attachments, such as hay grapple, grass fork, wood fork, timber grapple, pallet fork, bale grapple, four-in-one bucket, straight snow blade, V-shaped snow plow, snow bucket, drum grab, barrel grapple, snow blower, street sweeper and sand bucket etc.
System

model No

956C

performance

overall dimensions(mm)

8247*3050*3416

rated load(kg)

5000

bucket capacity(m3)

3

operating weight(kg)

16060

dumping height(mm)

3156

engine

engine model

steyr

rated power(kw)

162

type

inline, water cooling, four stroke, direct injection, 6 cyliner

transmissiomn

Gearbox

counter shaft power shift

converter

315

gear shift

2F2R

model of axle

hub reduction

tyre

tyre size

23.5-25

service braking

gas cap oil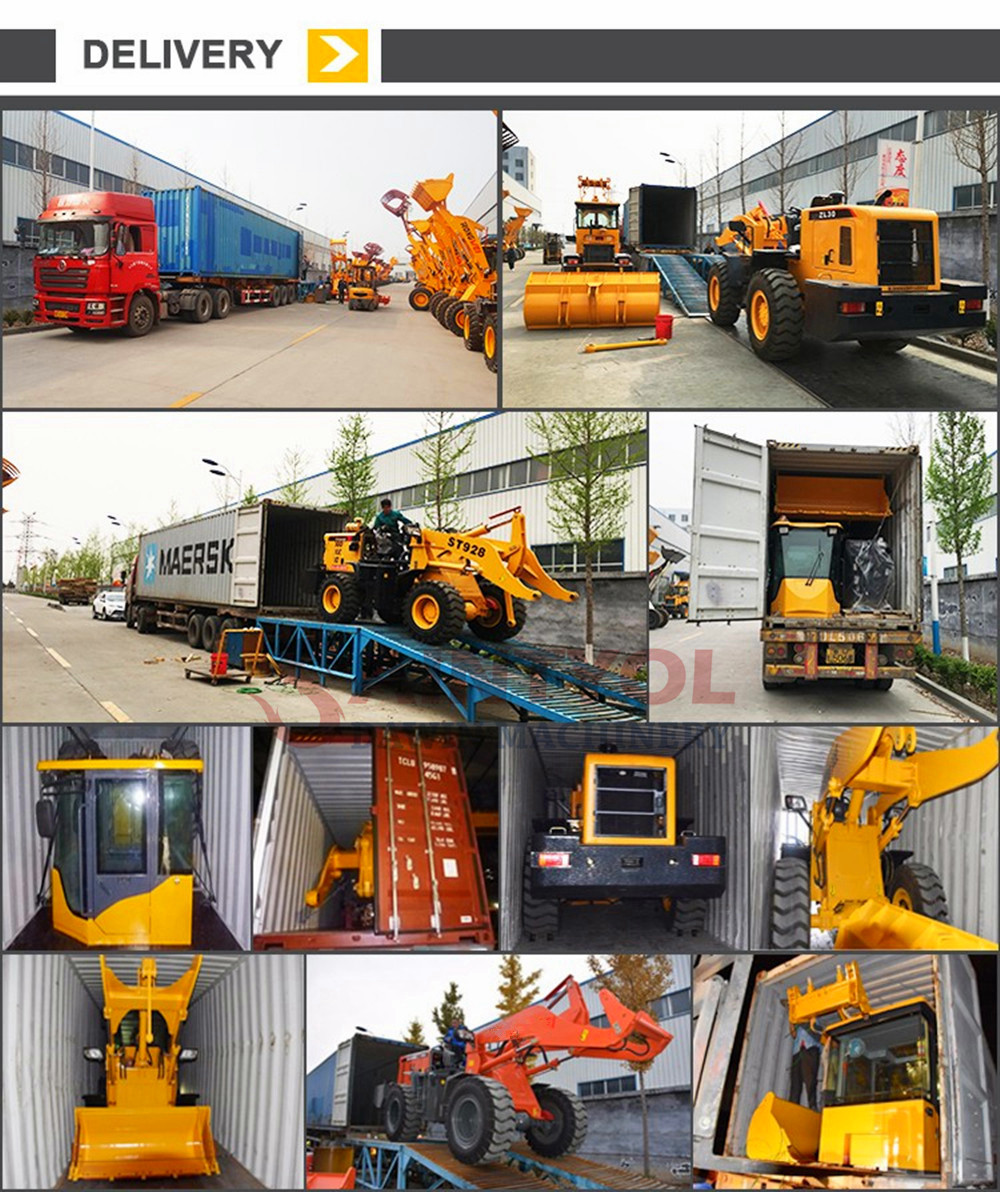 Wheel Loader E-Brochure Download