Is the hydraulic system of the concrete placing boom a hydraulic cylinder?
Share
From

Saintyol DAWIN News Center
publisher

Jenny
Issue Time

Jul 22,2021
Summary
The concrete distributor mobile spider concrete placing boom is the terminal equipment for pumping concrete, and its function is to send the pumped concrete to the formwork of the component to be poured through the pipeline.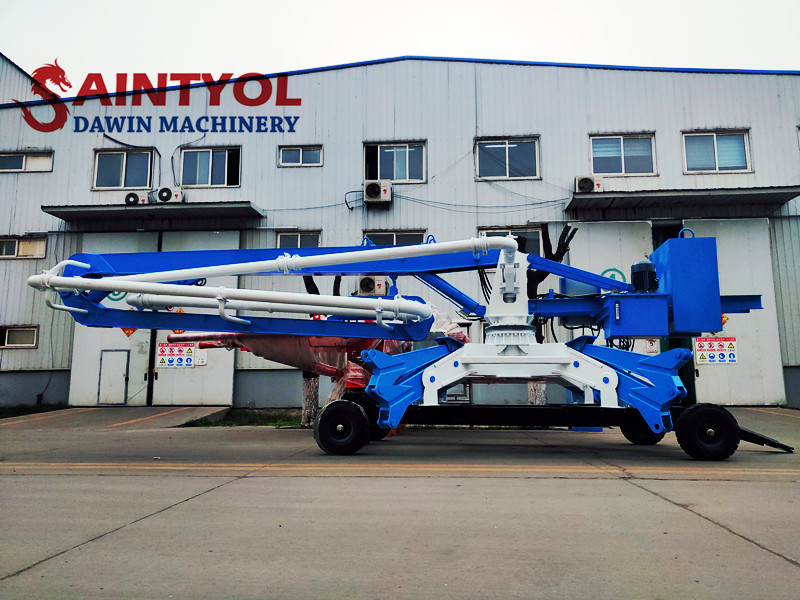 Is the hydraulic system of the concrete placing boom a hydraulic cylinder?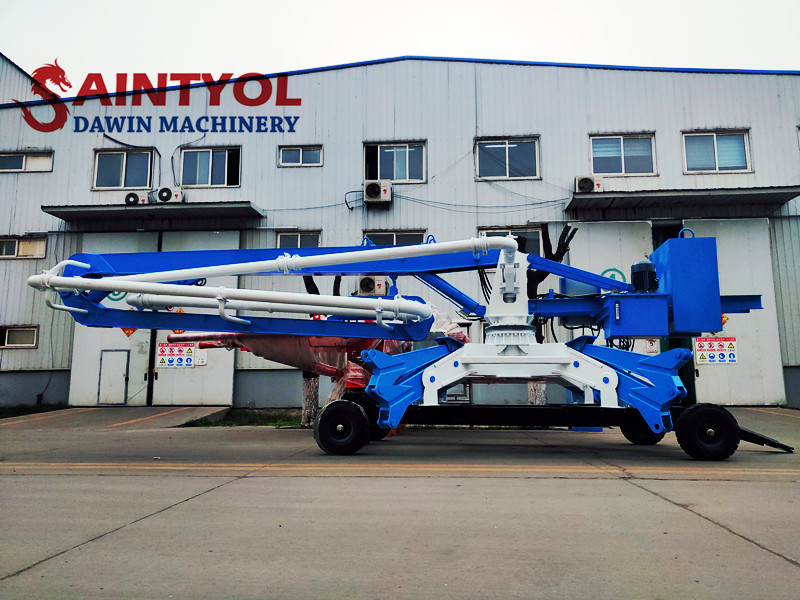 Classification: hydraulic distributing machine, manual / mobile hydraulic concrete placing boom concrete distributing machine (12 meters
, 15 meters, 18 meters three kinds)[1]
According to the different pouring environment and individual requirements of concrete construction, a variety of models such as internal climbing type, walking type, ship-mounted type and manual type have been designed for users, forming the HG series concrete distributor with the most complete specifications in the world.
Structure: The base constituted by the latch ⒁, the stand ⑵, and the base is the fixed part, which is connected to the upper slewing part through the slewing support ⑶, and is composed of the upper main beam frame ⑼, the balance arm ⑸, the balance arm frame pull rod ⑹, and the upper cross bar ⑽ After the revolving part. There is a rotary clamp joint on the riser ⑻. The entire revolving part can be rotated 360 degrees by manpower pulling. The front end of the upper beam main frame ⑼ is connected with a revolving support ⒂, the front cross bar ⑿, and the front pull rod ⑾ to form the front revolving part, which can rotate 300 degrees around the revolving support ⒂ under manual pull. The synthetic movement composed of the two-part revolving frame can cover all the cloth points in the cloth radius.