Saintyol DAWIN Truck Mounted Wet Concrete Robot Spraying Machine successfully arrived at the construction job sites
Share
From

Saintyol DAWIN Machinery Original
publisher

Jenny
Issue Time

2020/03/30
Summary
Saintyol DAWIN Machinery QKSP-20 concrete wet spraying machine trolley is a relatively compact and flexible engineering chassis self-propelled concrete wet spraying machine trolley robot on the domestic market. It has many advantages such as compact structure, reasonable layout, powerful functions, beautiful appearance, perfect performance, flexible boom, wide operating range and high reliability.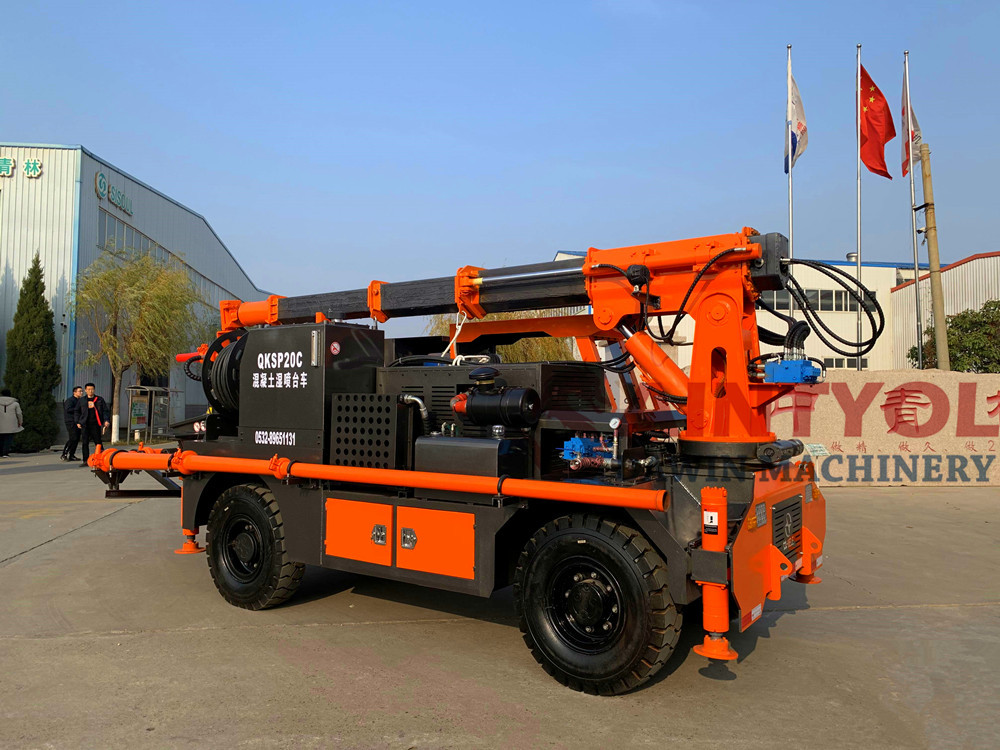 At the beginning of the resumption of work in 2020, Saintyol DAWIN Machinery continued to start. Recently, the delivered
Robot wet concrete spray truck
for mining has successfully reached the customer site after the transportation cycle. The following are site photos. The following editors will give you a detailed introduction to this product: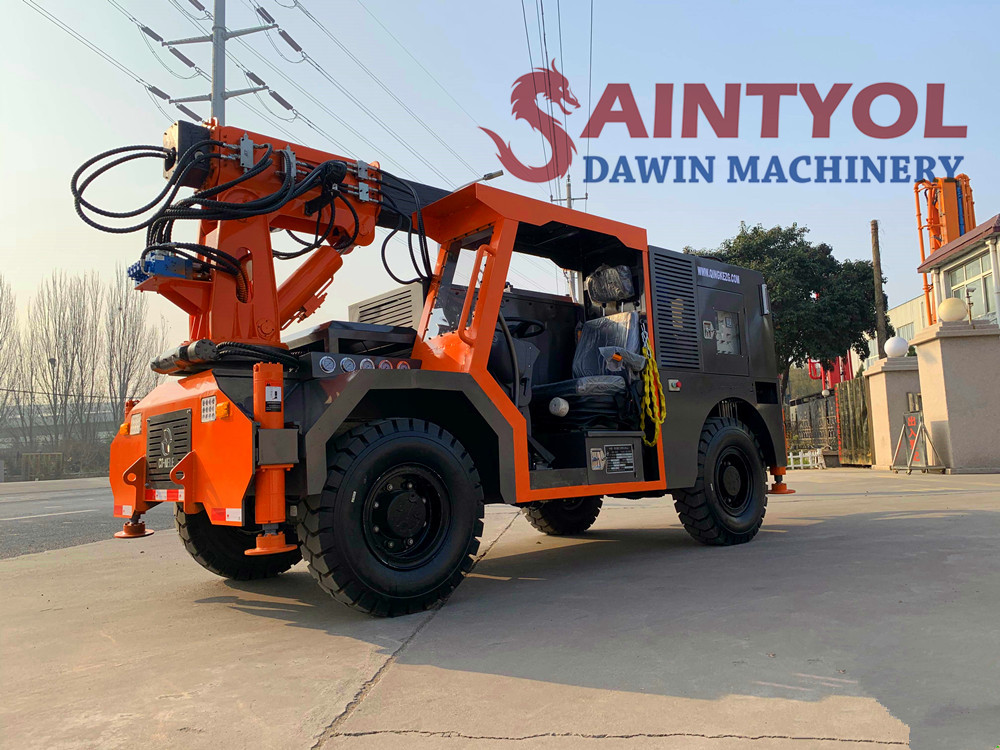 The vehicle is powered by Yuchai's 62.5KW electric injection diesel engine, the walking system uses an open hydrostatic drive system, and the steering system uses a multi-wheel steering control system to enable it to have multiple steering modes, such as front-wheel steering, four-wheel steering, Crab steering, etc., enable the vehicle to flexibly steer and drive in a narrow space. The cab adopts the side-mounted method, the wheelbase is only 2.45 meters, the front axle has a swing suspension, and the wide tires are used. The driving performance is good. The approach angle and departure angle can be up to 25 °. The ground clearance is up to 0.4 meters. good.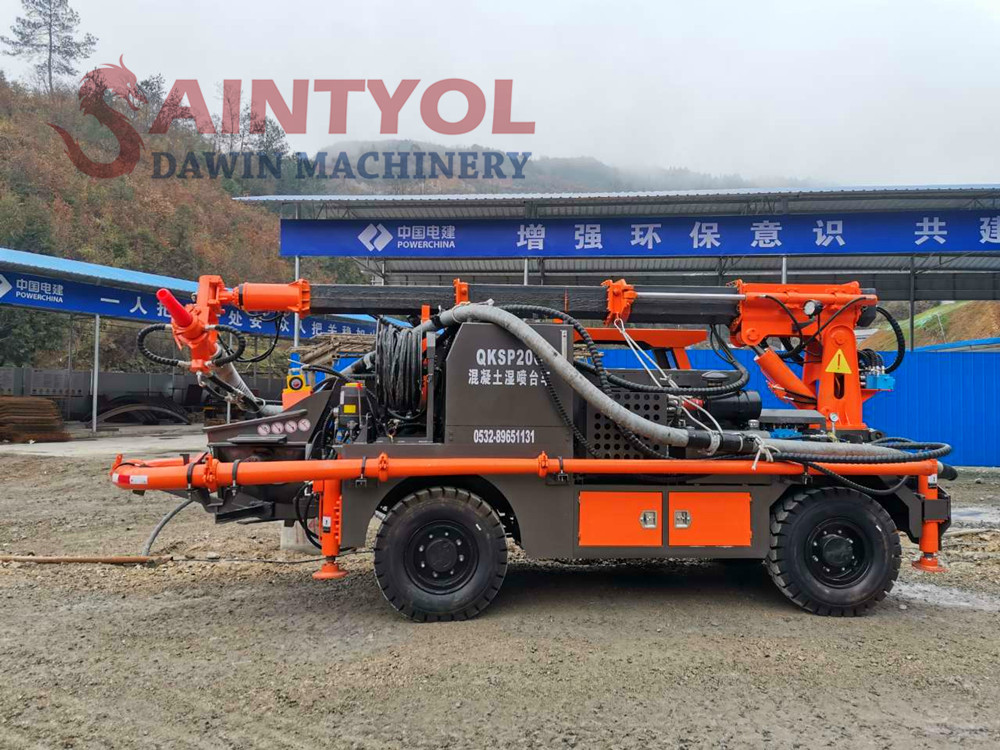 Boom:
The boom adopts a folding + slewing + retractable boom. The boom robot has seven axes of freedom, and can perform precise gunpoint pointing spray and bionic brush spray (optional) in all directions without dead angles. The boom is fully retracted before proceeding. After turning, the short turning radius is only 1.8 meters, so that the boom can perform 360 ° obstacle-free turning in a small space. When fully extended, the large spray distance in front can reach 9 meters, and the large working height can reach 10 meters. The working width can reach 18 meters and the large working depth can reach 5 meters. The working range is very wide.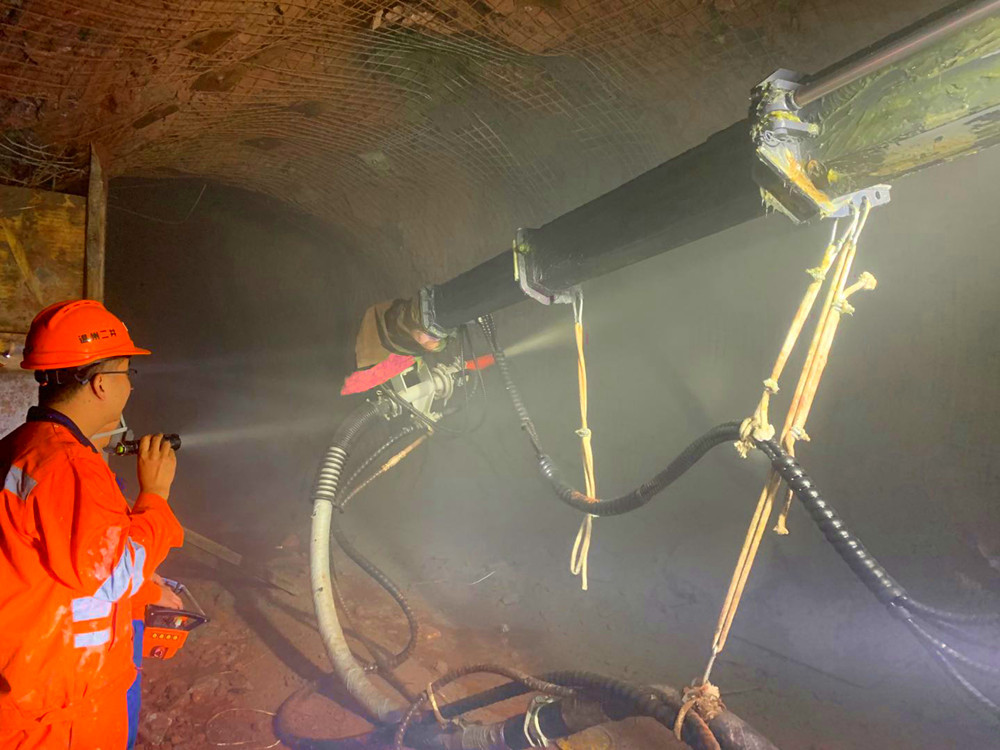 After the customer purchases the
truck mounted robot wet concrete spraying machine,
our company's production and all departments are fully engaged in the work, within the time required by the customer, successfully go offline and send it to the customer's site.